DULUTH WAYFORGERS™: Shine Farms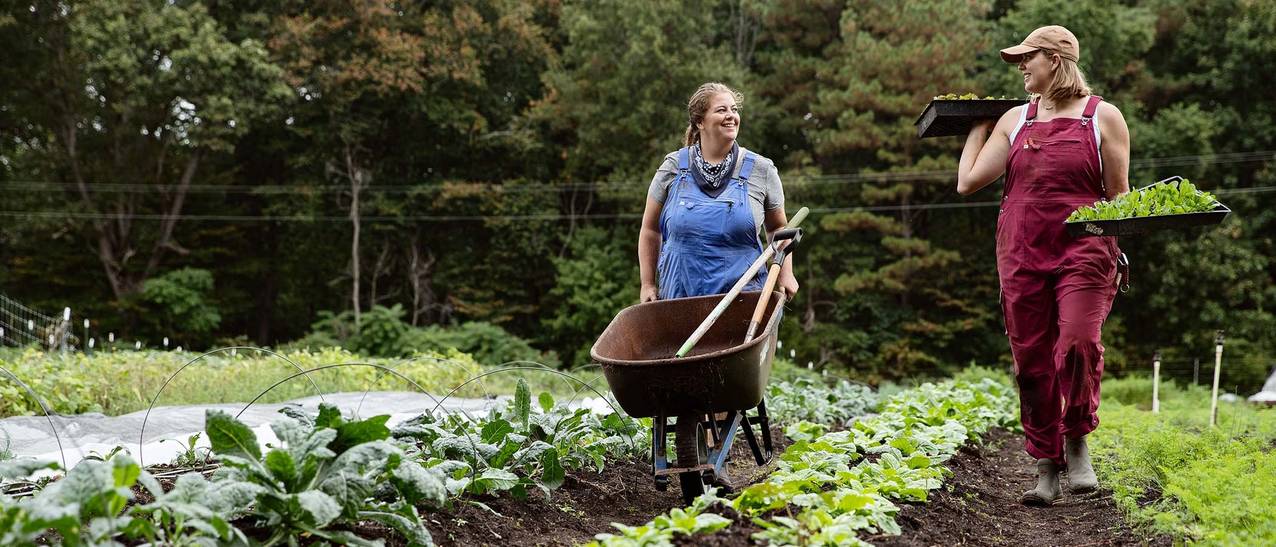 SHINE FARMS
"Lady-powered veg farm." Those four little words say it all, really. It's how Nicole, Jes and Kara describe their…well…lady-powered veg farm, Shine Farms, located outside of Richmond, VA. Nicole and Jes met as college students, and soon were bonding over their shared passion for farming (and for building a career outside of an office). Today, their organic agriculture practices are steeped in a deep respect and appreciation for the earth and its citizens, and it shows in their rainbow variety of, as they put it, ethically grown greens, roots, fruits and herbs. The farm is Certified Naturally Grown, so no synthetic fertilizers, pesticides, herbicides or GMOs are used in the production of their bounty.
"The way we communicate with each other is intentional and thoughtful – there's a space for everyone's voice. That's a culture we've tried to cultivate as women. We want everyone to feel safe sharing their ideas." - Kara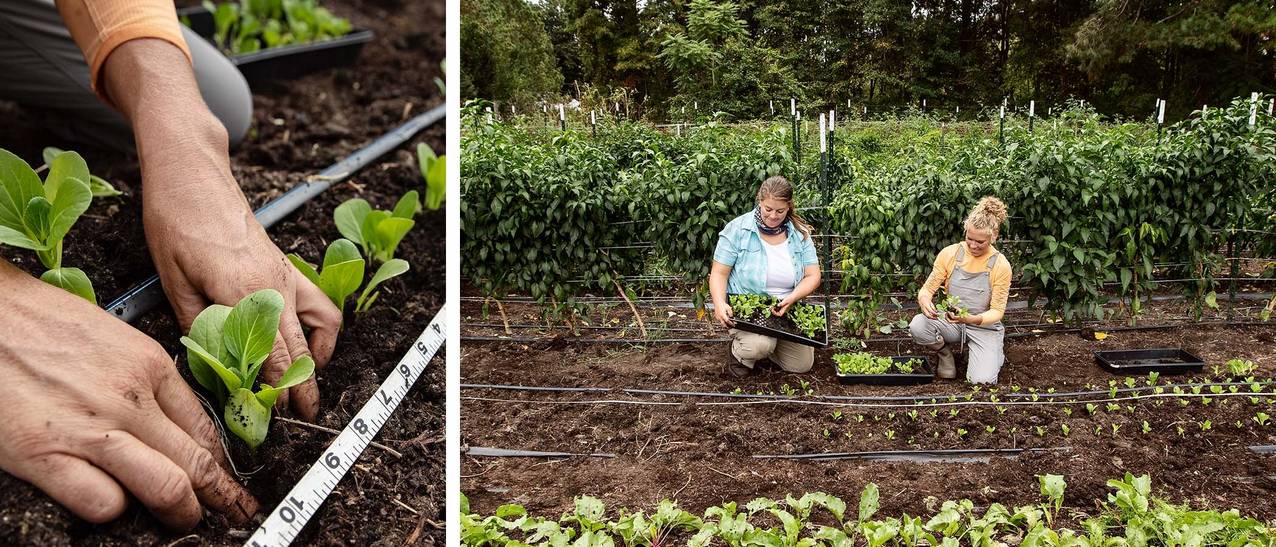 The farmers operate on (and named their business after) the principle of "shine theory," which is the idea that surrounding yourself with the best people makes you better. "There are a lot of reasons why we do this," says Nicole. "We wanted to build a place where people whose bodies aren't traditionally represented in agriculture could feel like there was space for them to learn what farming is and connect with their food system."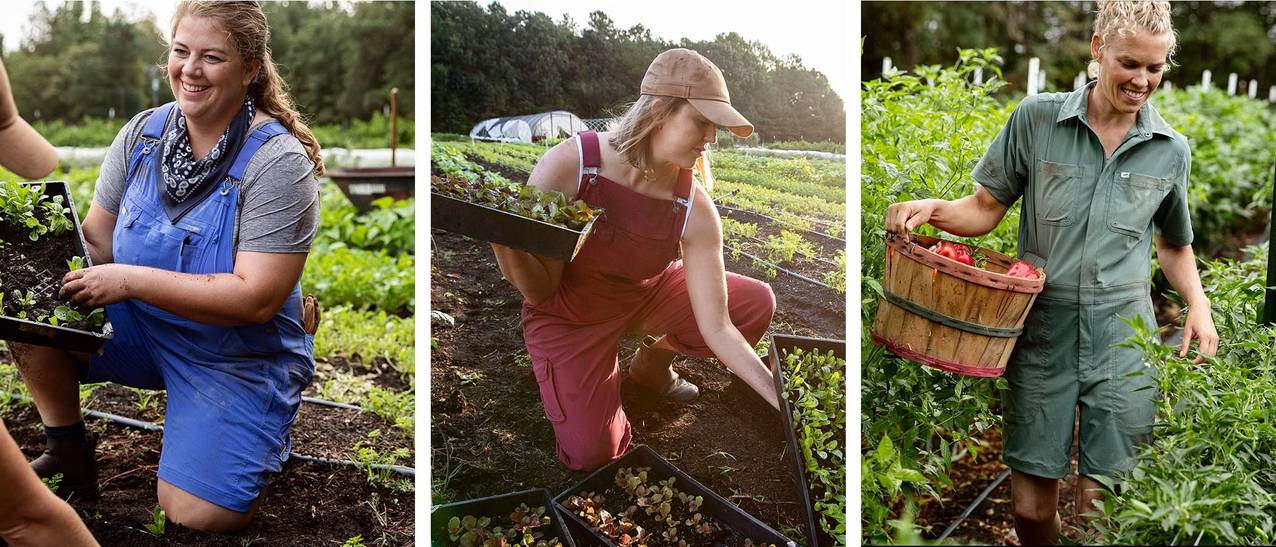 There are challenges, for sure. Shine Farms doesn't own the land they grow on, and land access is a major goal for them – but not an obstacle.
"Honestly, I like that we haven't had land right away," says Jes. "We don't carry any debt as a business, and that's been really integral to our success. Also, the space we're on is a communally shared farmland space, and it's been awesome to learn from other farms around us."
Nicole, Jes and Kara look forward to continued growth and sustainable opportunities to further root their business. And while nothing in farming is predictable, one thing's for sure: Shine Farms is changing the face of farming to a growing, thriving and diverse community where all are welcome.