DULUTH WAYFORGERS™: Krukowski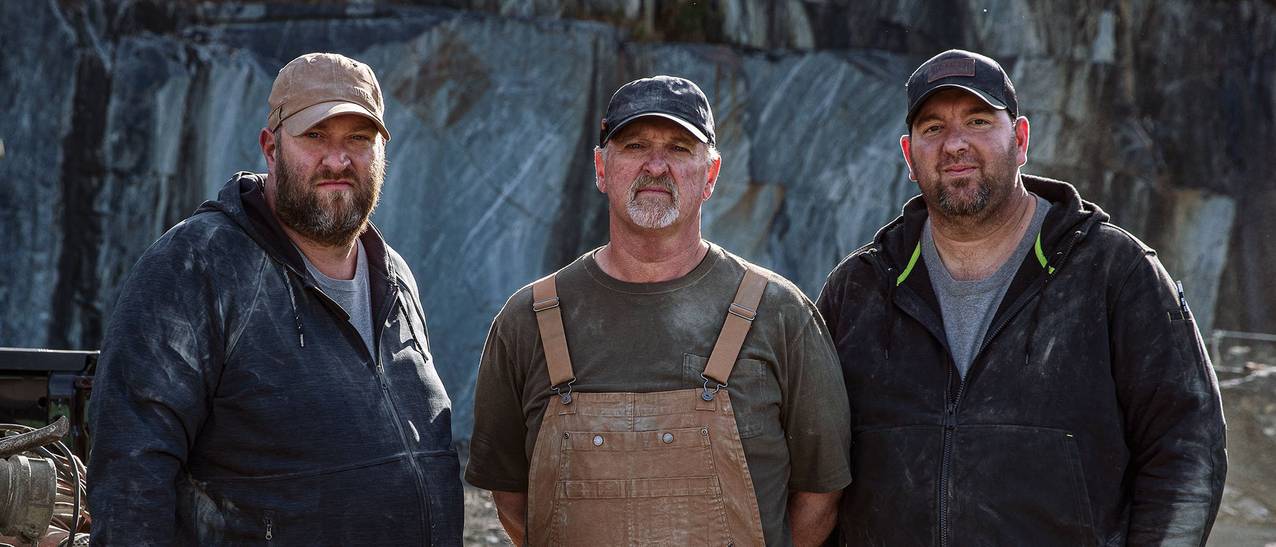 JEFF, CHRIS & BRAD KRUKOWSKI, OWNERS OF KRUKOWSKI STONE CO.
It all started with fieldstone boulders called Chestnuts and a little bit of luck. As kids, siblings Jeff Krukowski and Joanie Krukowski-Whitt watched their dairy-farmer parents clear the coffee-colored fieldstones from their pastures and didn't think much of it – they were just rocks, after all. And they were in the way.
As he got older, though, Jeff realized he could turn those Chestnuts into coin.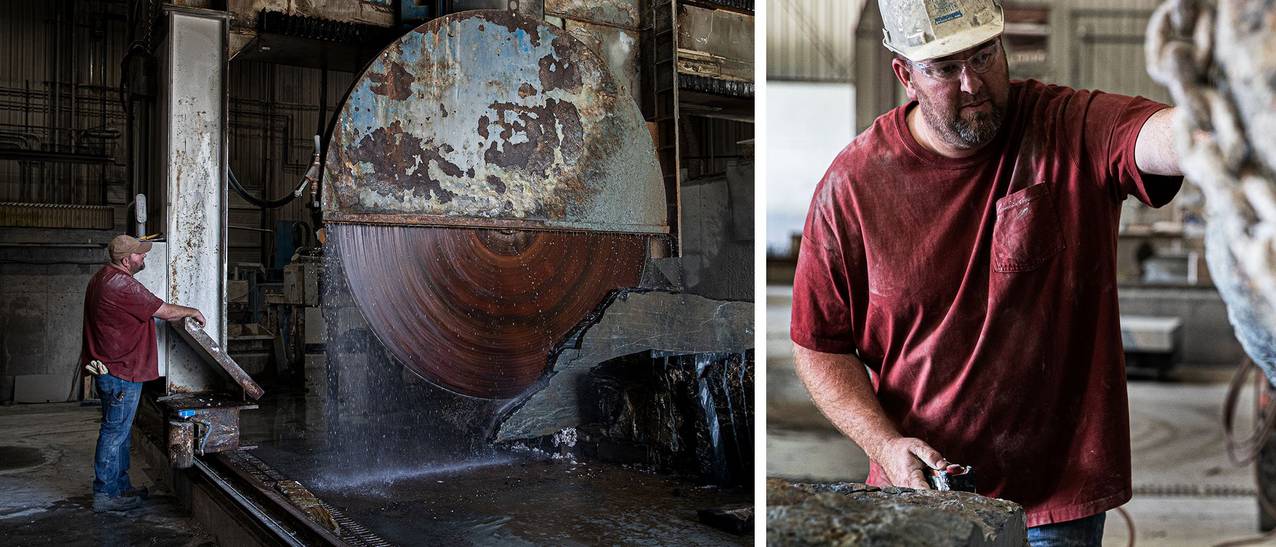 By the late '70s, he was scraping by on a farmhand's wages when he learned that local masons and landscapers were eager to buy raw stone for a lot more money than he was making on the farm. So he started harvesting stones. Saved up for a truck. And eventually, with enough money, time, ingenuity and hard work, Jeff was able to purchase a property rich with quartzite sandstone. The Krukowski Stone Company was born, and soon Jeff was up to his ears in so much stone, he'd hire University of Wisconsin–Stevens Point football players to stack it.
"It's a pretty remarkable company," says Joanie, who helped out a few summers while in school before joining full-time in 1994. "It started from absolutely nothing. But Jeff is an innovator and did things many would not have the gumption to attempt."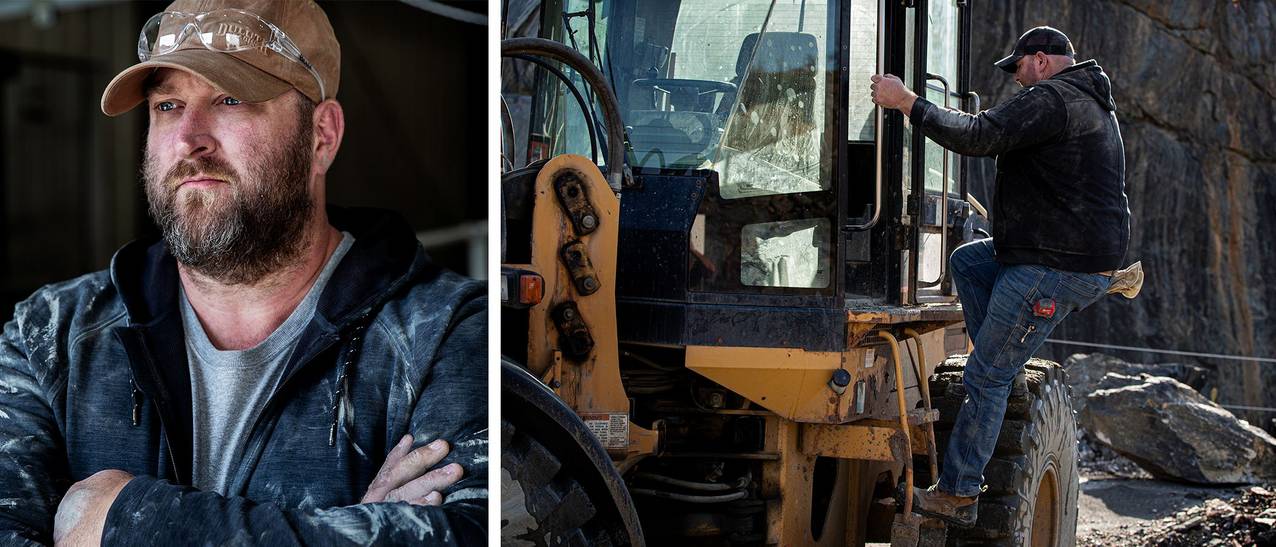 The Krukowski Quarry isn't just known for its beautiful stone slabs – it's also an archaeologically significant site of rare Paleozoic-era fossils. Not bad for an operation with humble origins. Today, this rockin' venture has expanded to almost 1,700 acres of quarriable land and evolved into a multigenerational operation that includes Jeff's sons Chris and Brad…and is ready for many future generations of Krukowskis, too.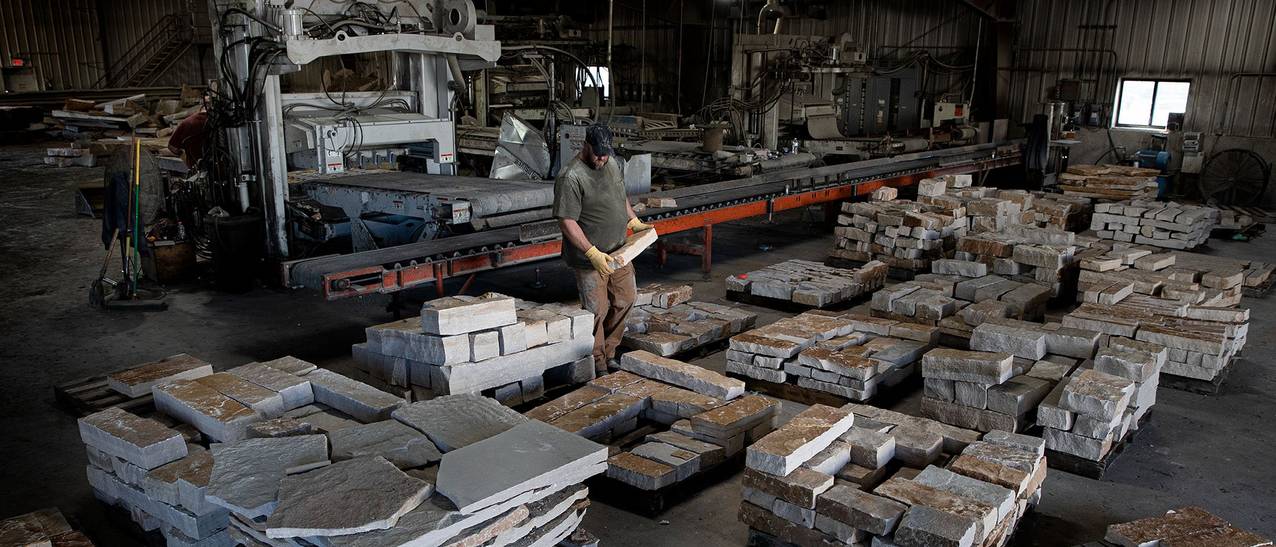 "Everybody asks, what are you gonna do when you run out of stone? But there's enough stone that we've forecasted that our grandkids' grandkids will still be exploring." – Jeff Krukowski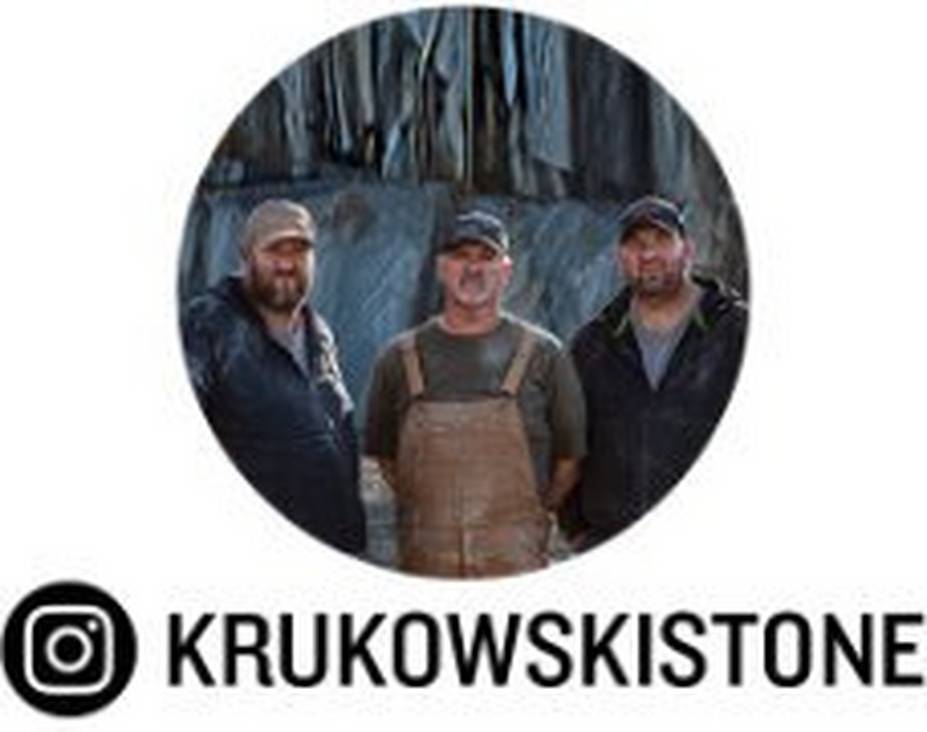 The Krukowski Stone Company is built upon a literally rock-solid foundation of family values and traditions. The Mosinee, Wisconsin-based Krukowskis have well over 1,000 acres of quarriable land that includes quartzite sandstone, Aqua Blue boulders…and rare jellyfish fossils that are millions of years old.