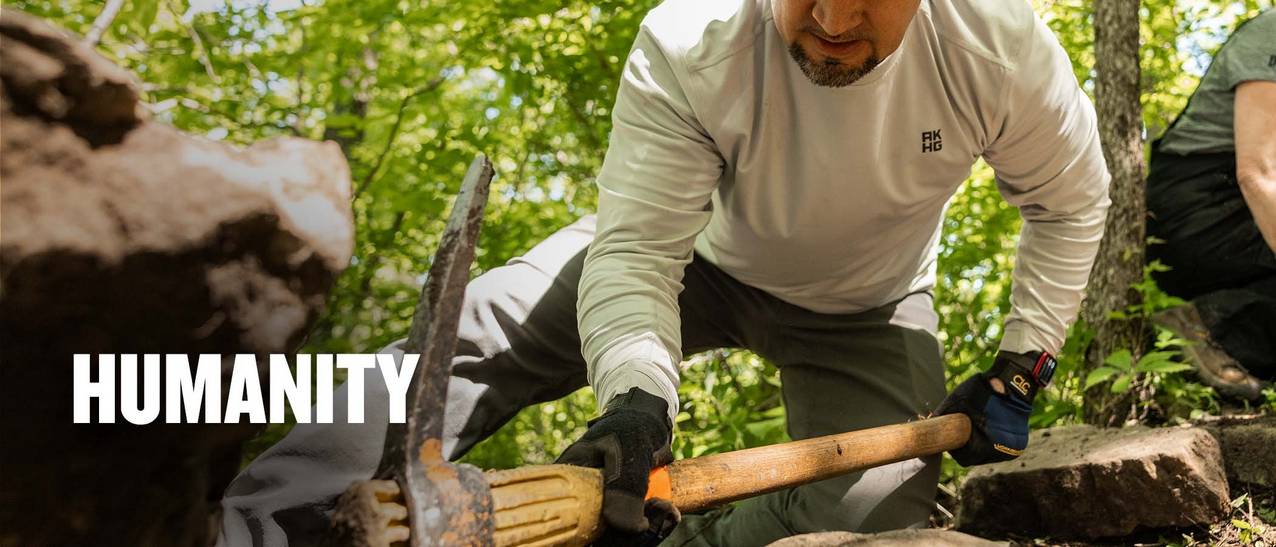 Powering change, by empowering our people.
Helping people "do" lives deep within Duluth Trading Company's soul. Whatever you want to do. Whatever you need to do. Whatever you know darn-well will enrich the lives of the folks around you. That's why we believe in treating each and every member of the Duluth Crew as the individual they are: treated with respect and dignity, given the opportunity to achieve their dreams and provided with the tools to go after it. From fair compensation to inclusive talent recruitment, we think this is the better way to treat people, because it empowers our most valuable assets with the tools to become the best version of themselves.
DOING BETTER BY OUR PEOPLE
...so they can do better by our customers.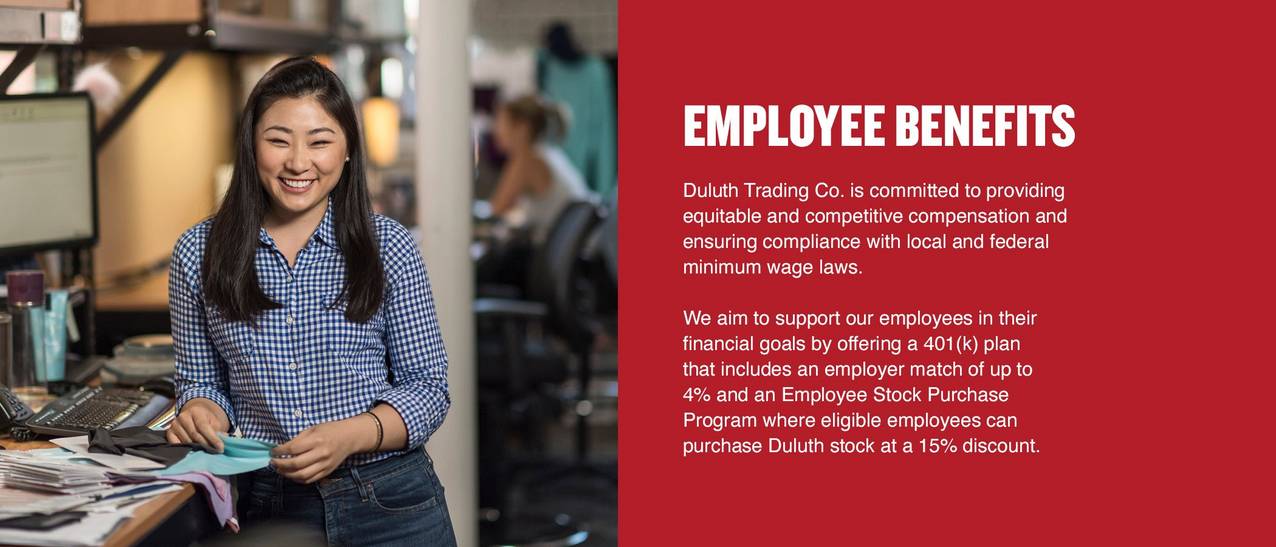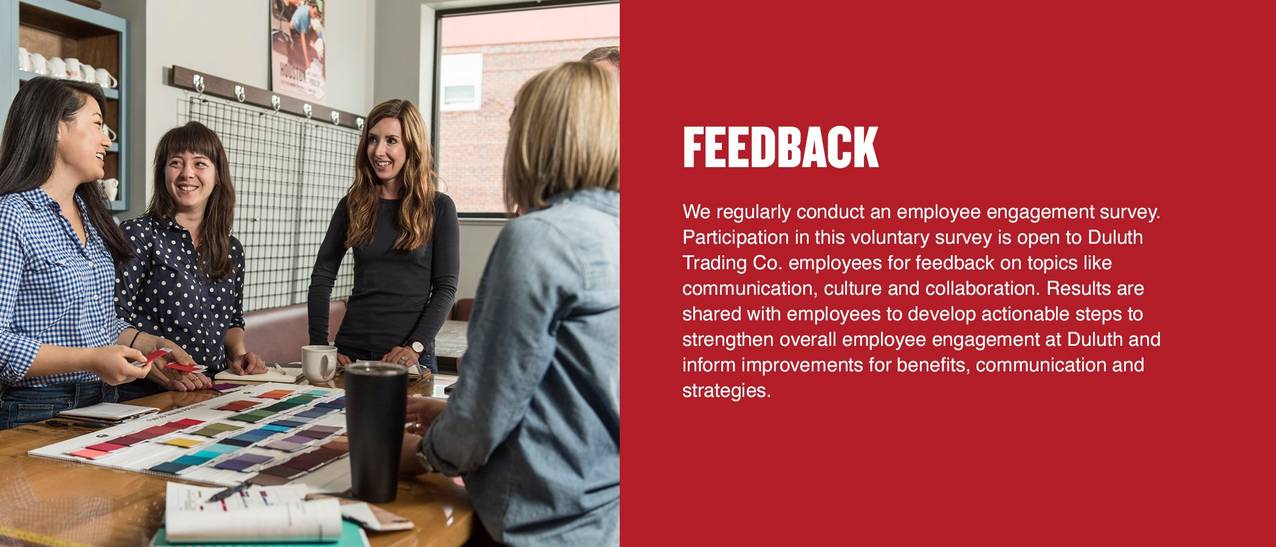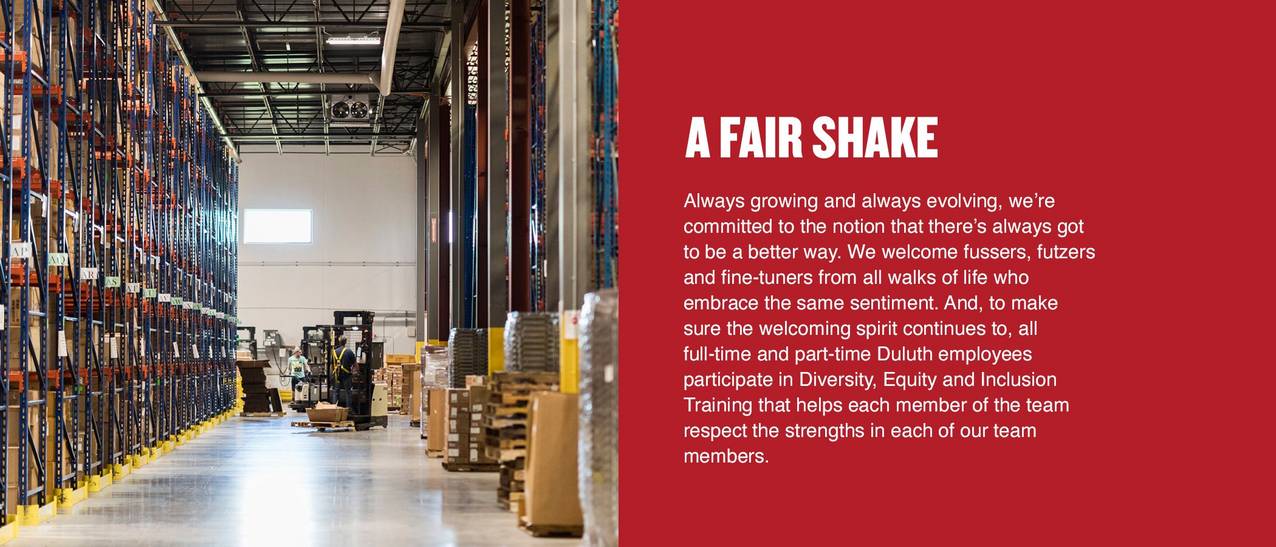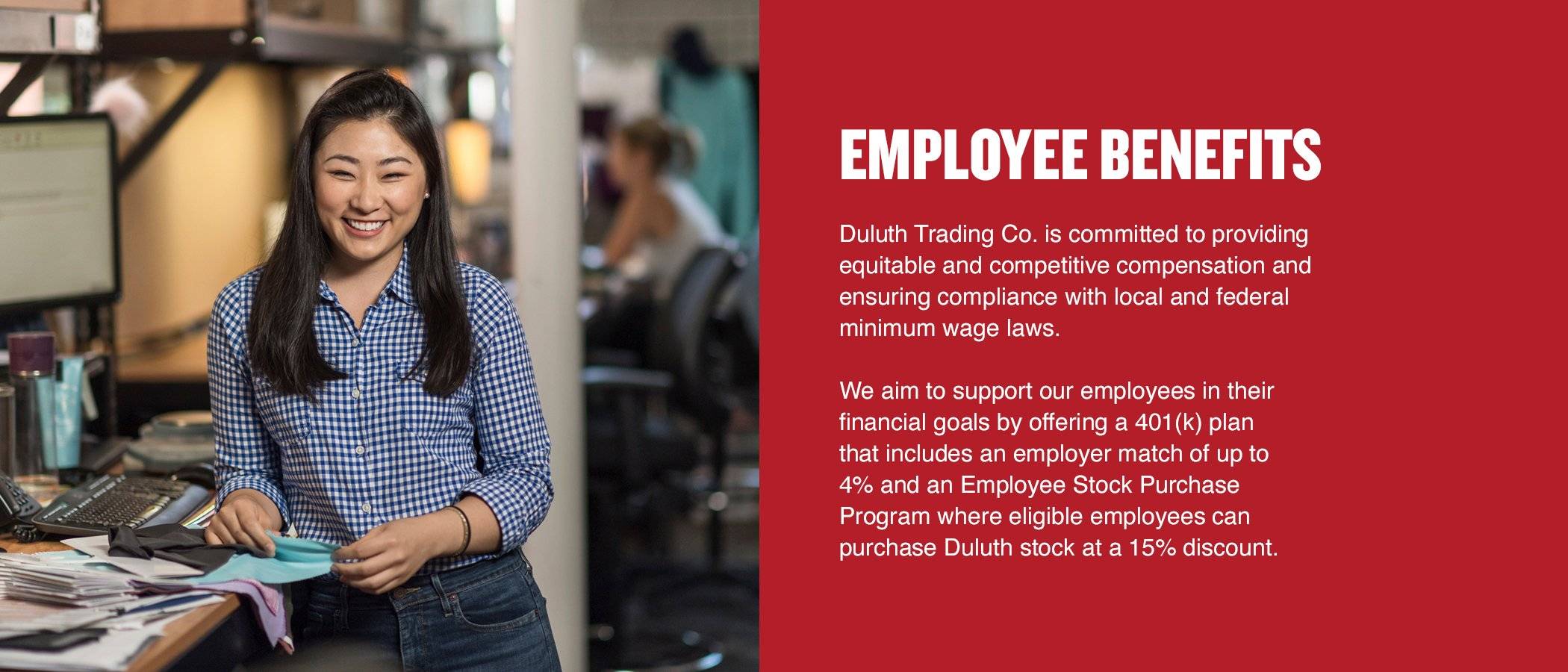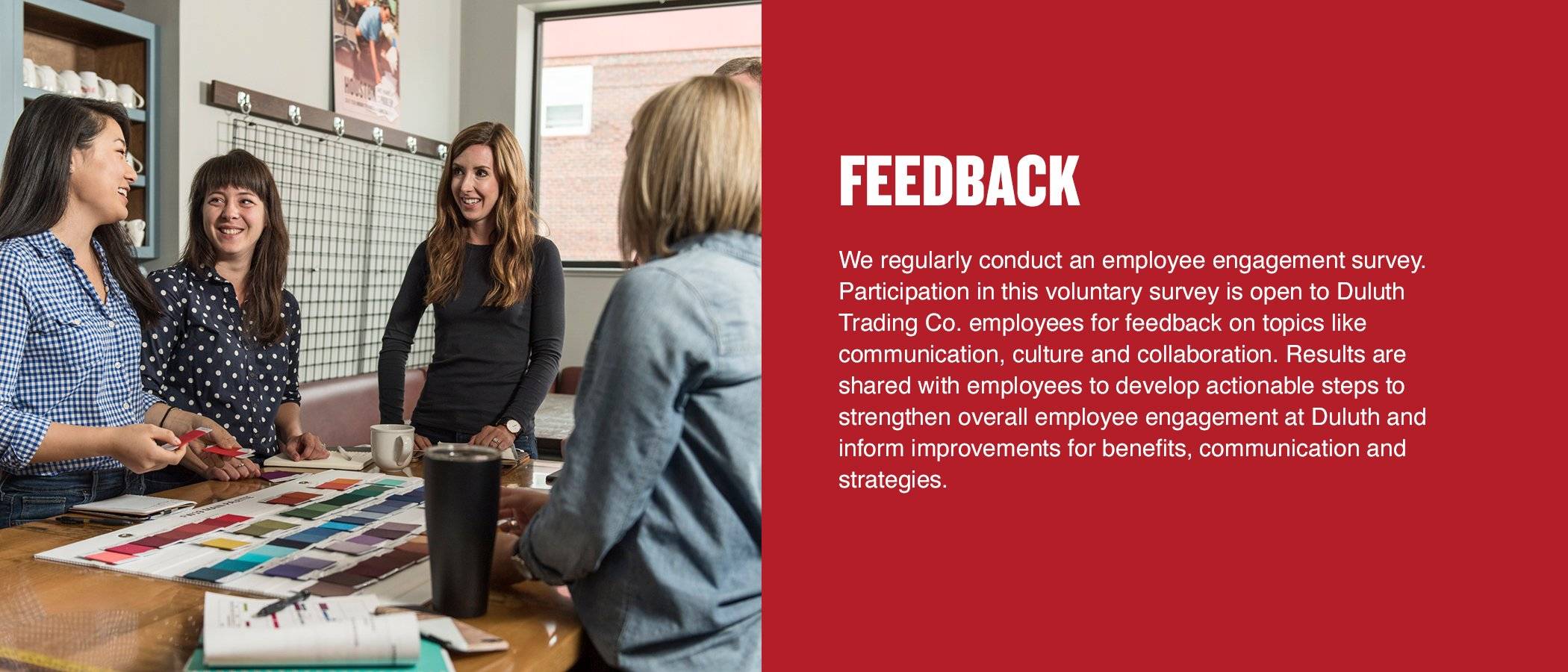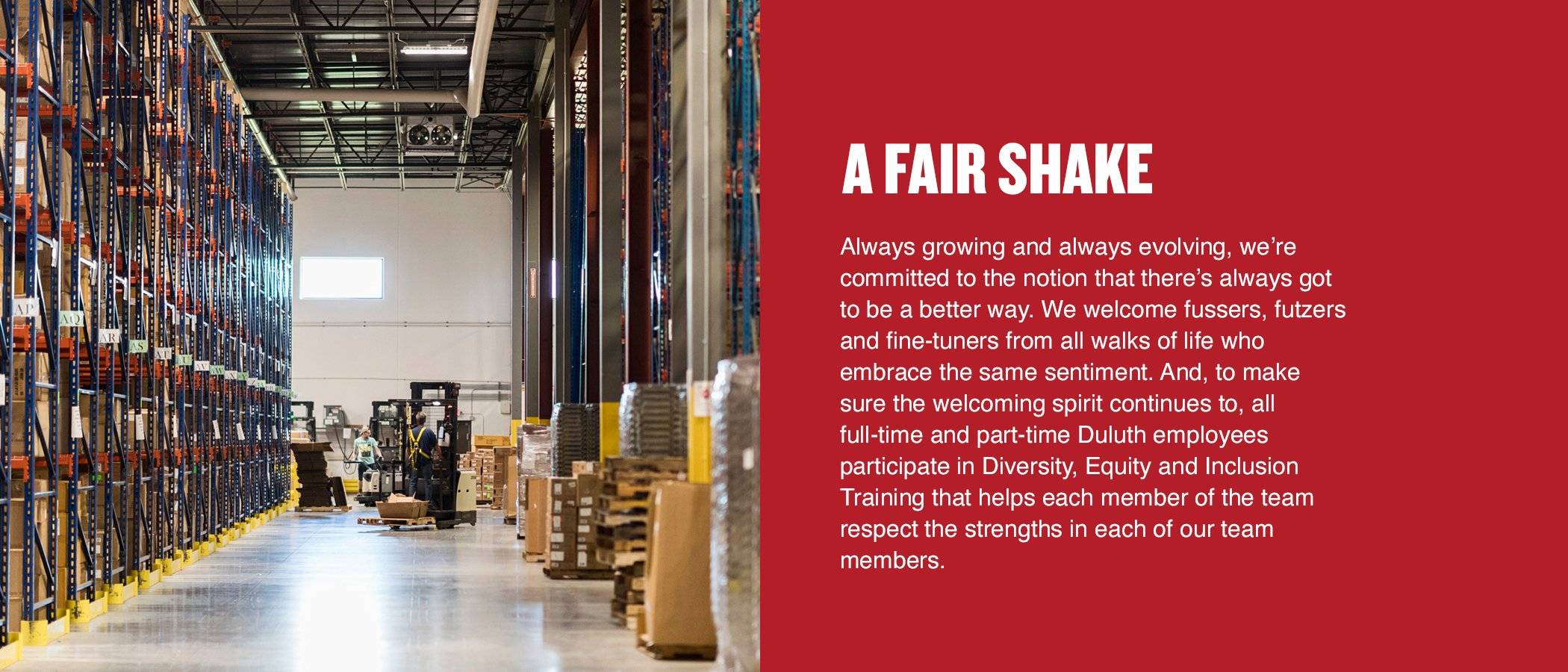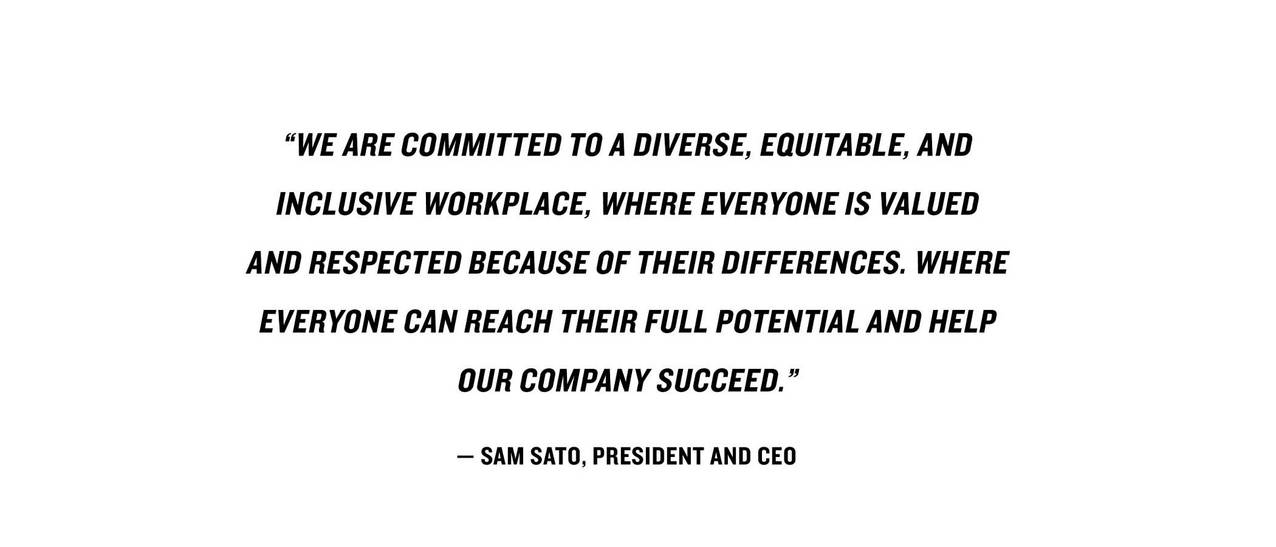 EMPLOYEE RESOURCE GROUPS
We launched our first two Employee Resource Groups ("ERGs") to provide support for our employees. The Multicultural Employee Resource Group and Women in Leadership Employee Resource Group are employee-led teams focused on our employees, customers and communities.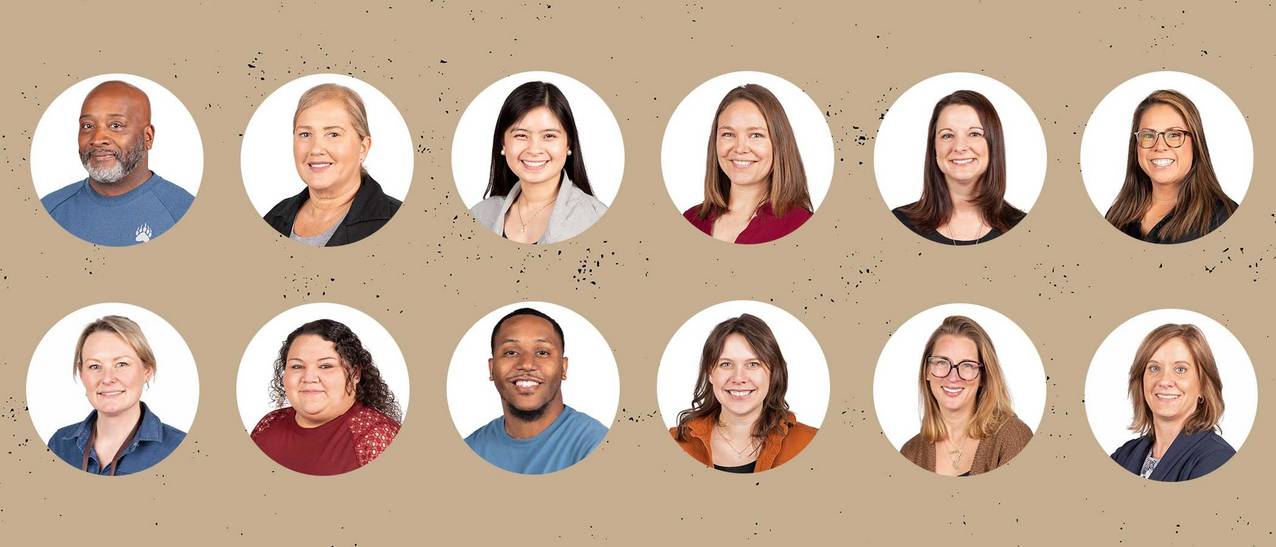 WANT TO JOIN THE DULUTH CREW?
We're a team of tinkerers, taunters, fussers and fine-tuners who enjoy working hard just as much as our customers enjoy our hardworking gear. Duluth Trading Company's house of brands, including Duluth™, AKHG™ and Best Made™, are all bonded by the belief that there's always got to be a better way.
JOIN US