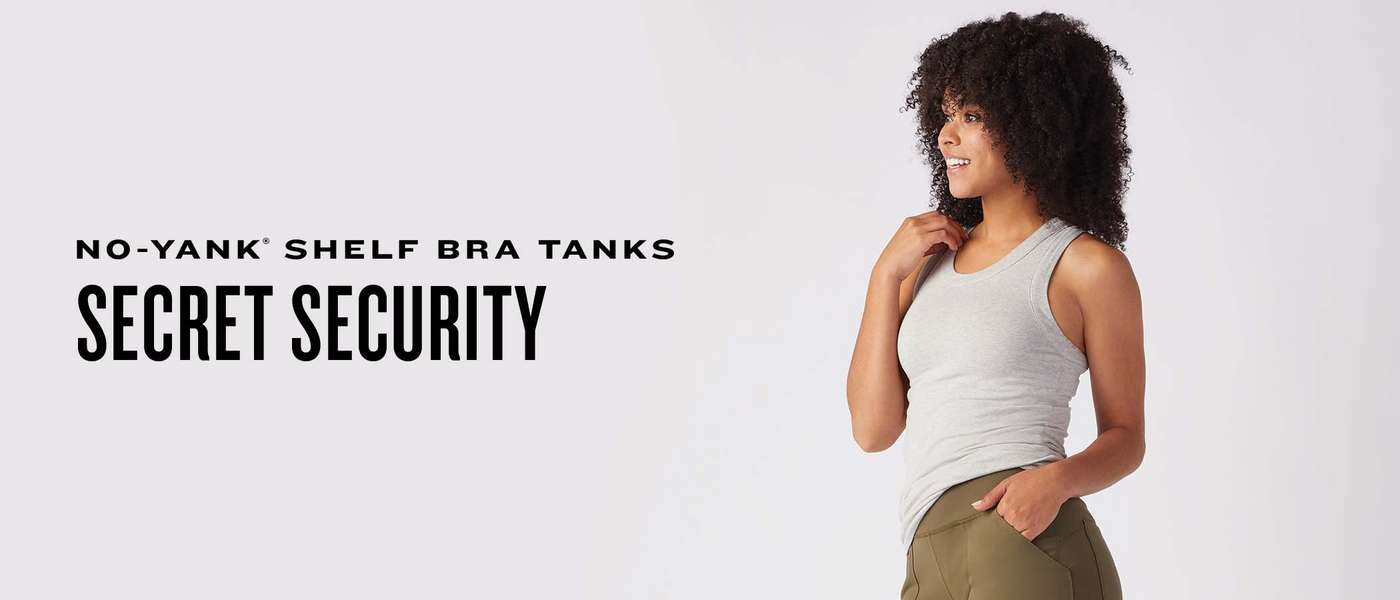 Thanks to a built-in self-fabric shelf bra, these tanks provide the lightweight lift you need to take on to-dos with confidence. No-Yank® Shelf Bra Tanks offer seamless coverage because they follow one simple rule: BYOB – Bring Your Own Bra!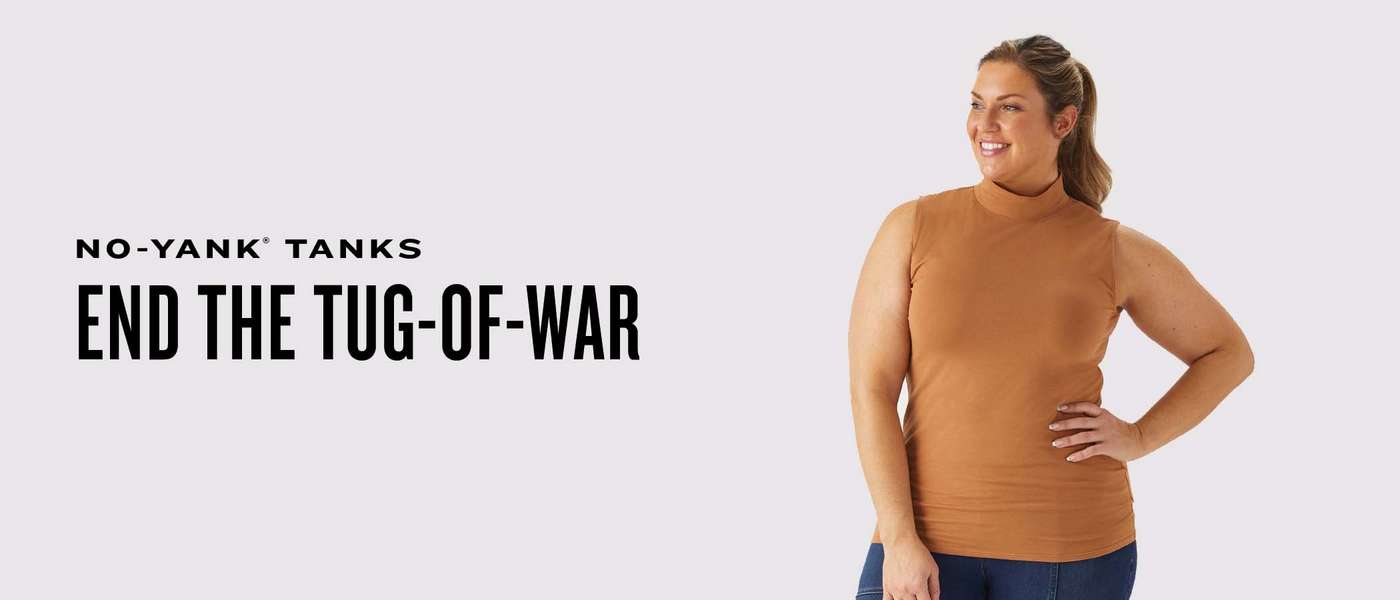 There's no need to fuss, futz or tug through your day when you layer with the No-Yank® Tank. Extra length prevents overexposure and a snug fit sits close to the body for no-bulk layering. Ditch the creep and level up to the tank that stays down.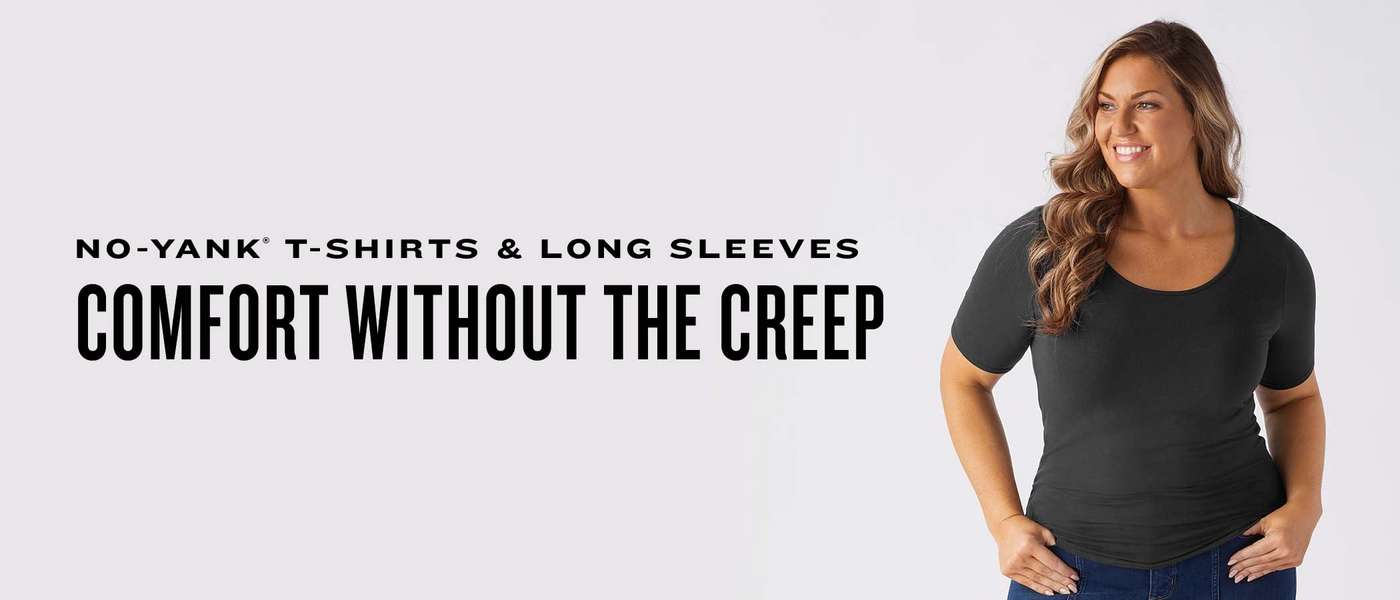 Your shirt should work with you, not against. No-Yank® tees and long sleeves never curl up or sag out of shape. Plus, the body's cut just a smidge longer than most, so you won't overshare when you bend or crouch. Creep-free is the way to be!