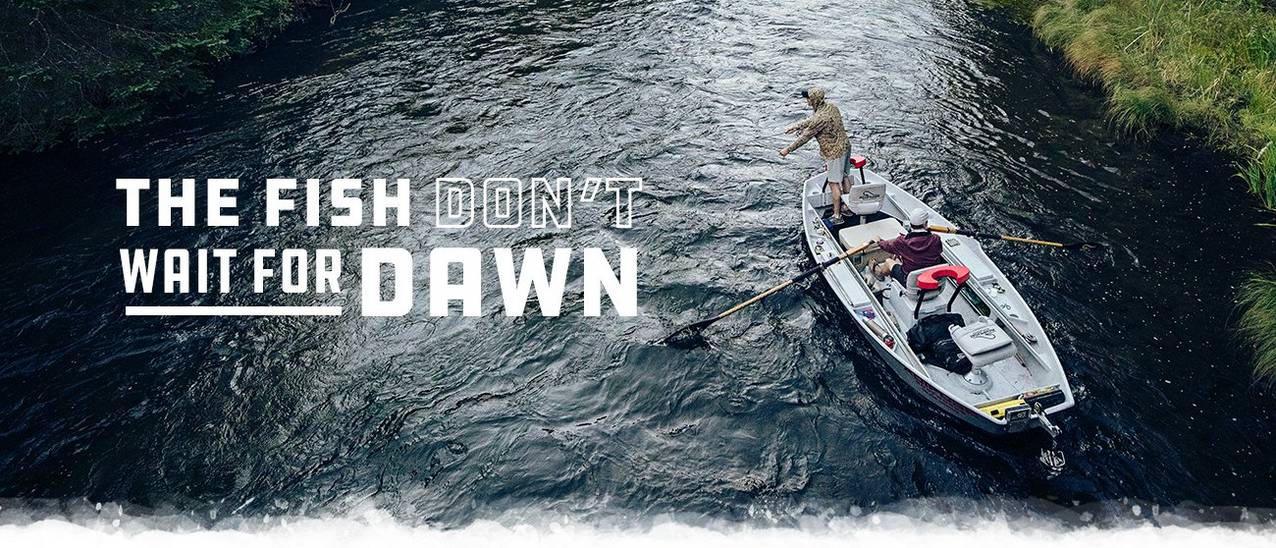 "Fly fishing saved my life."
Brian "Koz" Kozminski | Angling Guide of True North Trout
Brian "Koz" isn't shy about the fact that he put down some bad habits for a much healthier obsession with fly tying and trout chasing. That lead Koz to professional guiding, outdoor advocacy and strong friendships with fellow guides like Sam De Jonge. Today the two lead fishing excursions on the north side of Michigan's mitten. Sometimes they team up, sometimes they refer clients to each other, sometimes they just wake up at an ungodly hour to go fish together. It's a sportsman's bond they share, cemented by a passion for pristine river habitat and a dogged emphasis on technique.
How to Stop "Rock Snot"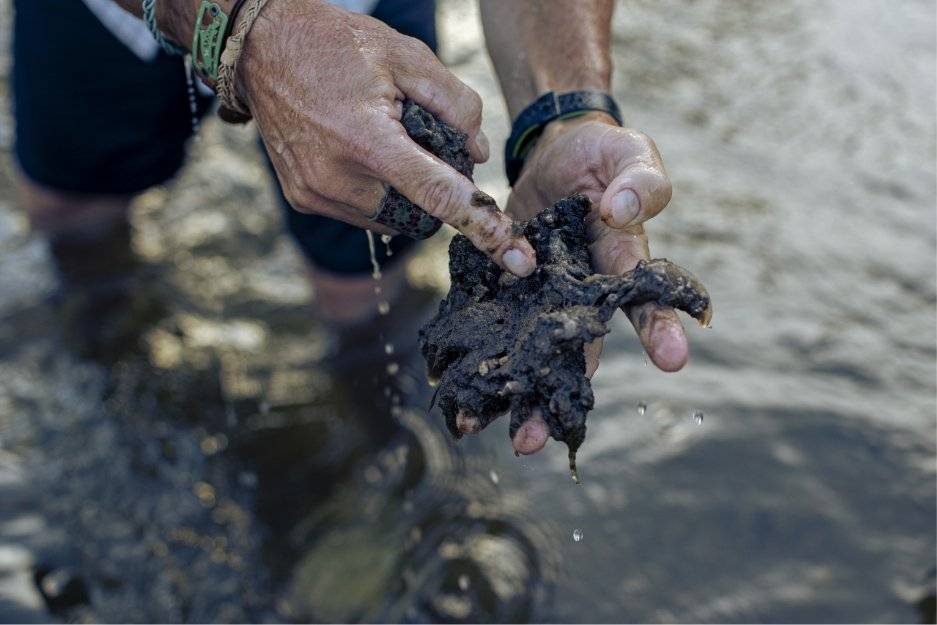 How to Stop "Rock Snot"
That glob there? It's called didymo, AKA rock snot. It's an invasive algae choking vital nutrients out of rivers. Koz and Sam's mission is to spread the word on stopping it. So what can you do? Wash your boat's hull well. Disinfect your waders. Per Koz, "Don't give didymo a ride to the next river."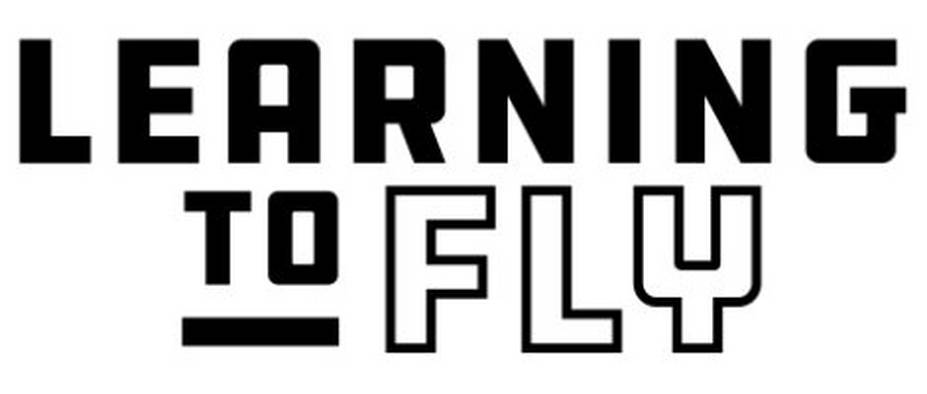 When Kat Delos-Reyes isn't working as a firefighter in California, she's following her fly fishing passion into new streams around the country. She's keen to note that her first year in the sport was focused solely on technique, hooking a whole lot of rocks, branches and weeds. Then she caught her first steelhead on a size 15 dry fly. Every day after that, it wasn't just the fish that were hooked.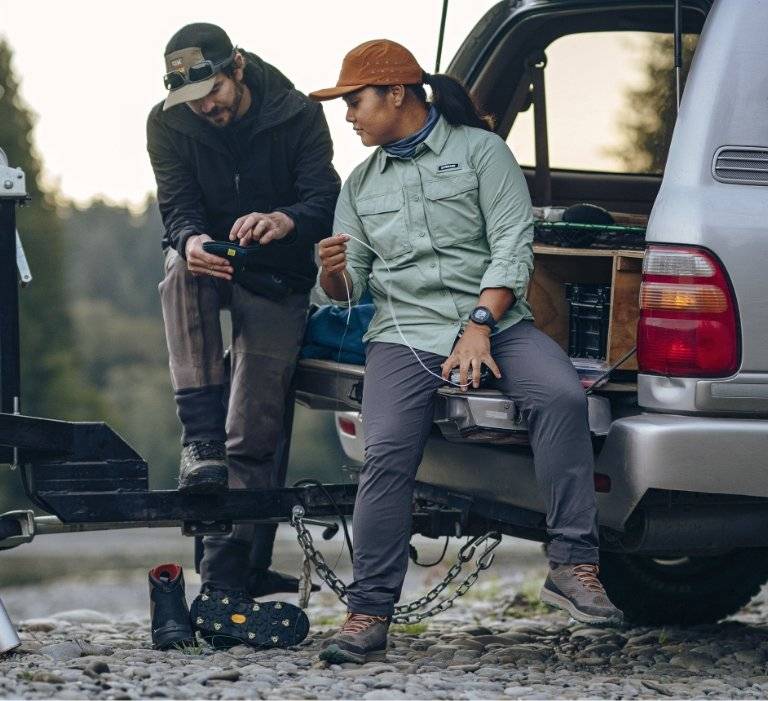 These days, landing trout isn't the main goal. Instead, Kat is inviting new anglers to head out and be comfortable trying, learning and having a blast on the riverside. "I've heard it said that when you fish, you're really looking for something else. For me, it's the community." - Kat Delos-Reyes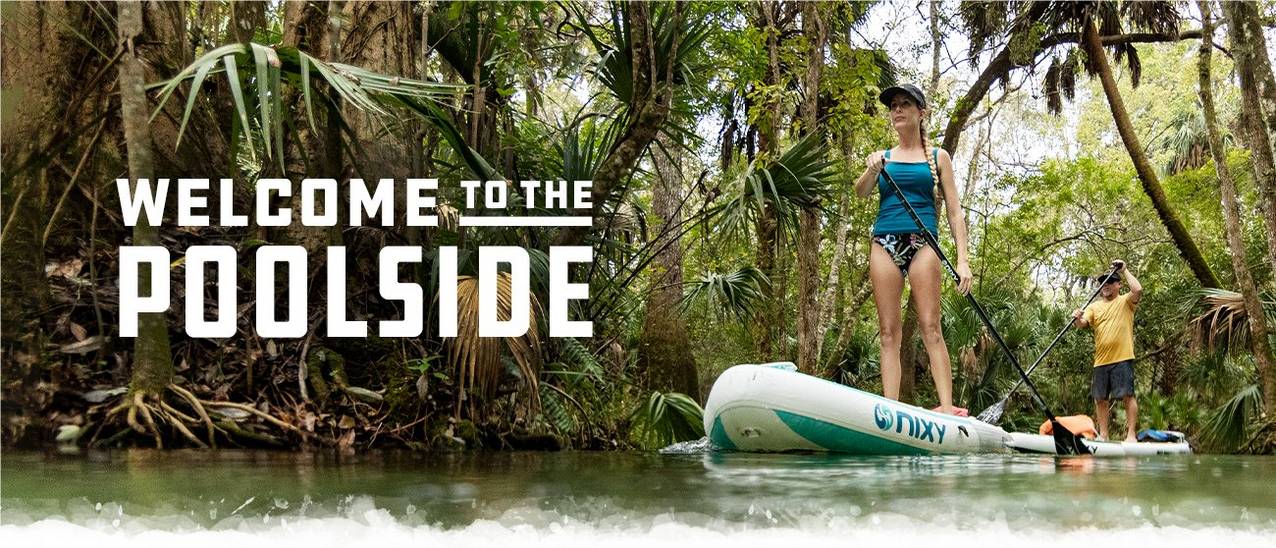 Call guiding paddle tours through white sands, crystal waters and mangroves hard work, and you'll find you don't get much sympathy. Then again, Rachelle and Craig Huff aren't asking for it. Despite sometimes wild shifts in weather – say, hurricanes – finicky tides and the occasional alligator, they're grateful for every tour they can lead through Florida's wilder waterways.
"I was a lake brat my entire life. That's where I feel at home – on the water."
- Rachelle Huff | Owner of Otter Paddle Orlando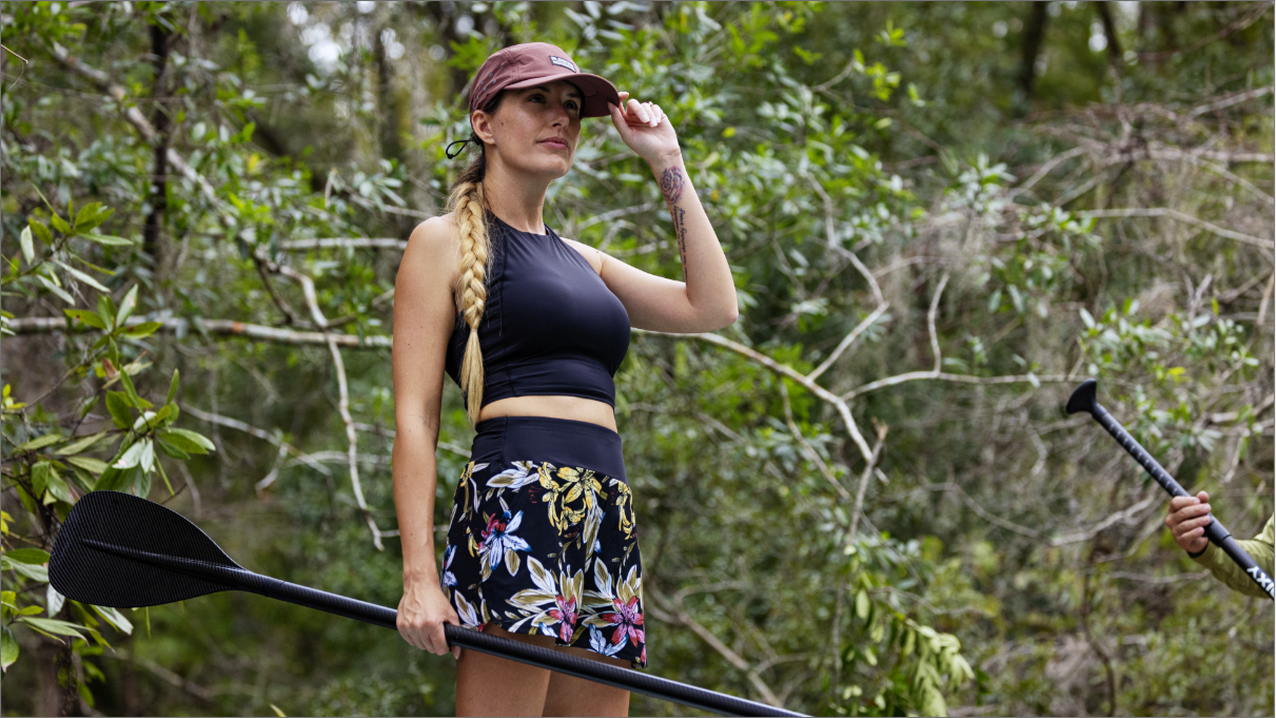 They're also determined to keep those waters in their wild state. It's why, each year, they organize cleanup operations to remove trash and debris that inevitably float in from populated areas. It's Rachelle and Craig's way of returning the favor to a stretch of natural wonder that has shaped their lives for the better.
IT'S WILD OUT HERE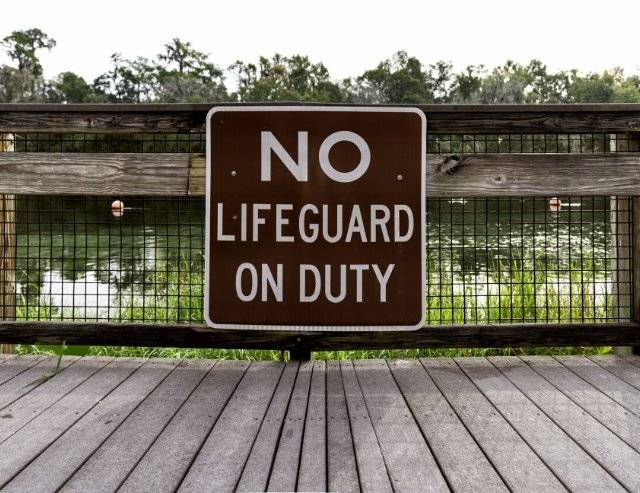 IT'S WILD OUT HERE
Parts of the Rainbow River had once been developed, but nature does a fast job of reclaiming what it wants. So it should come as no surprise that these days, the person guarding your life is you.
TAGALONGS ON THE TOUR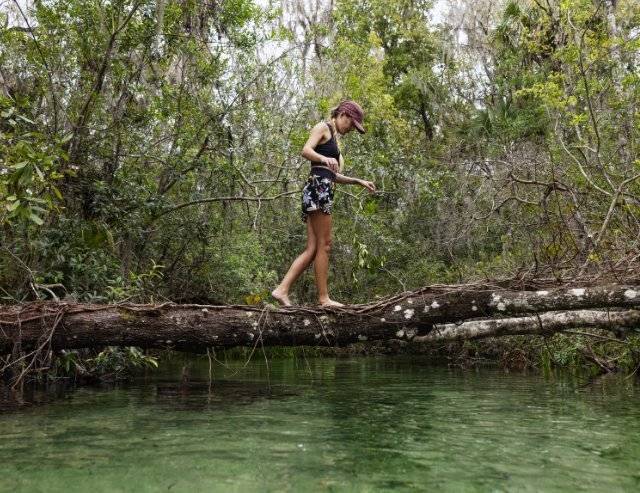 TAGALONGS ON THE TOUR
Wildlife often shows up as unscheduled guests on the Huffs' paddling tours. The bewildering variety of turtles are their favorite. But manatees also swim through Florida's rivers and, yes, Craig and Rachelle see the occasional alligator as well.
CHECK YOUR MAGNITUDE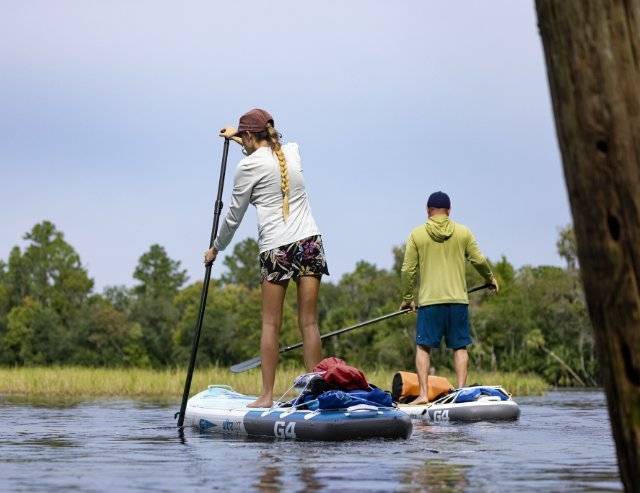 CHECK YOUR MAGNITUDE
Florida is home to the most artesian springs in the world. Springs get ranked by their output, and Rainbow Springs is classified as First Magnitude – which sounds right for pumping out 493 million gallons of fresh water a day.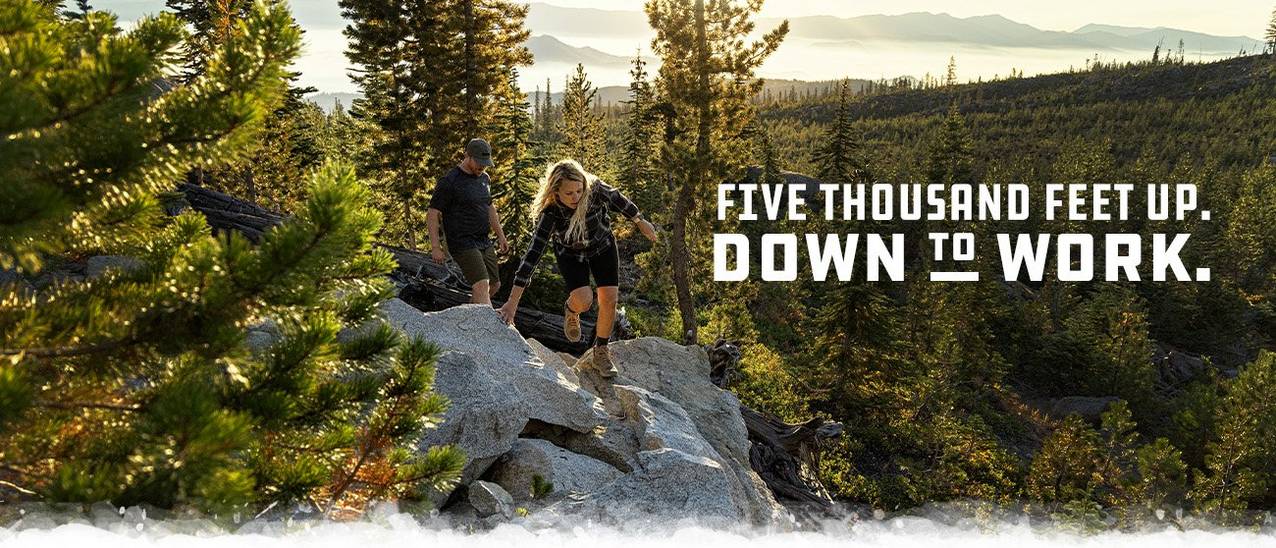 Shaping your life around a love of the outdoors takes being comfortable with risk. That's exactly what the Donohues took on when they dropped a fast-paced life in the business world and bought a camp tucked in the mountains of Washington. It came with a long history and a boat-load of work to do – and little preparation for wading into it. But over the years of maintaining trails, cabins and tracked SUVs, Justin and Austin developed a love of all the small shifts that nature delivers to Alpine Lakes High Camp.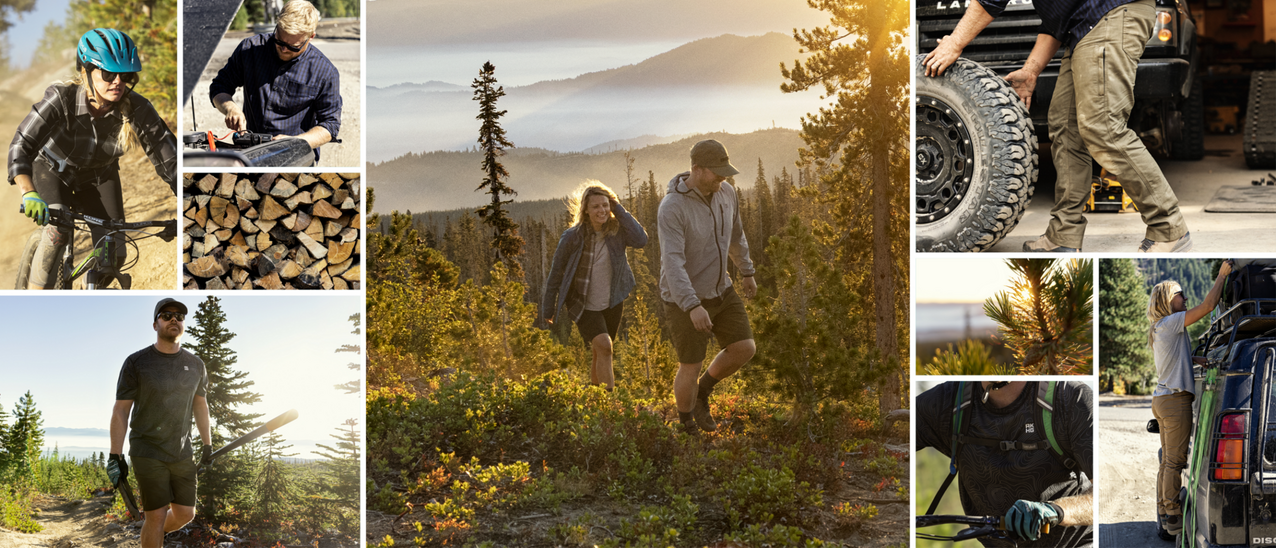 Those can take the shape of wildflowers, new paths around fallen trees, and in other seasons, giant buckets of snow. They forge trails to and through these natural wonders at camp. And that appreciation is rewarded with a long list of loyal clients who return every year to this rugged, awe-inspiring stretch of wilderness.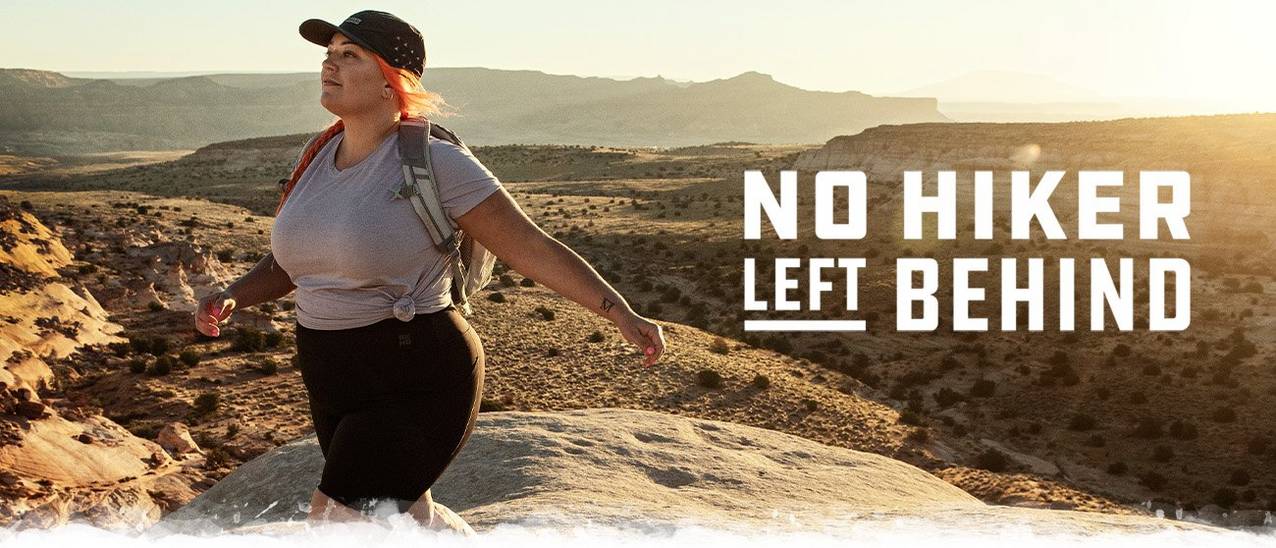 Jenny Bruso always had a love of nature, but it was one particular hike years ago that provided a stroke of insight. Why do people in the outdoors have to fit a cookie cutter mold? As in: folks with a hard edge, an ever-faster pace and a sparkling social media account? The thought inspired Jenny to share stories under the title "An Unlikely Hiker," and as it happens, the name stuck. From early days of spoken word and open mics to her current operation leading treks around the country, Jenny has inspired a truly diverse group – of sizes, of races, of experience levels – to get out together and enjoy nature in a way they've craved, but never before felt so welcome within.

Want to see what Unlikely Hikers is all about? You can check photos from previous events and get info on upcoming hikes — if you want to go along, one might be planned near you.