AKHG has ranged farther south in recent memory, but our love of the untamed wild was forged in Alaska. So when we had the chance to catch up with the Shoemakers, renowned hunting and wilderness guides on the Alaskan Peninsula, it was not one we could pass up. There we captured some of the finer points of bush plane maintenance in the Shoemakers' hangar. And we learned that when it comes to cutting loose, these seasoned brown bear guides love nothing more than carving fresh tracks through Alaskan snow.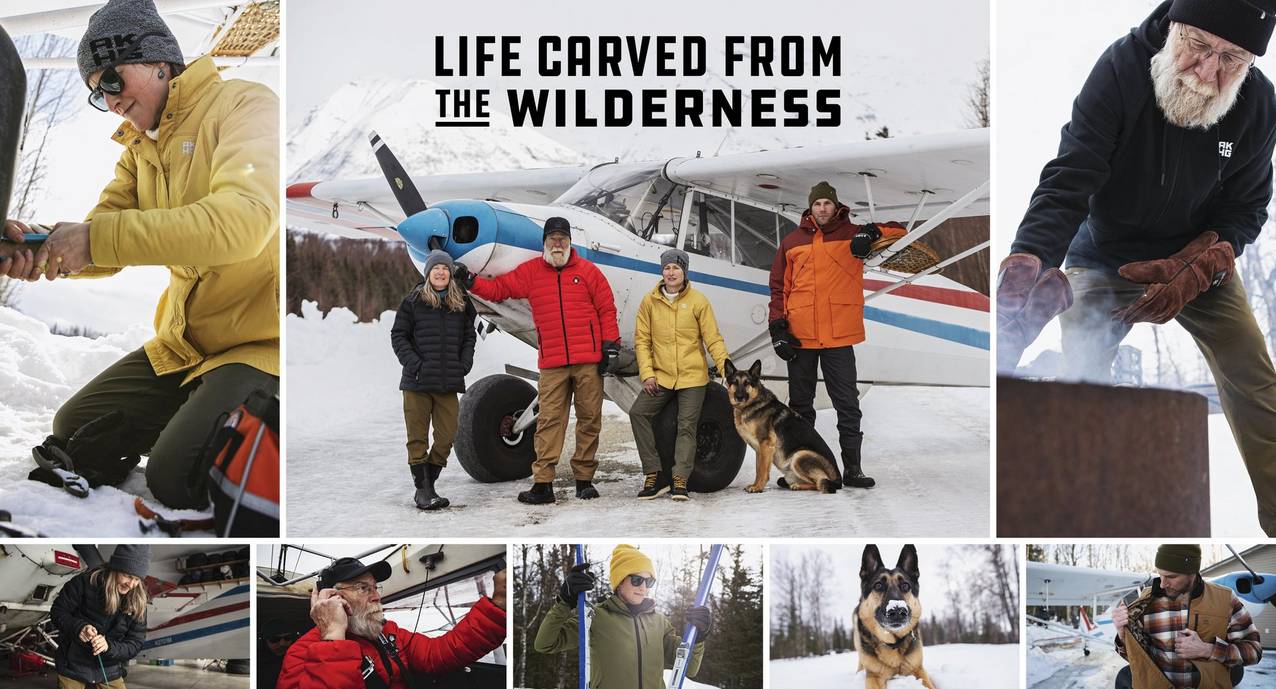 Alaska may well be the state with the highest per-capita share of badasses. Even so, there's a name that belongs near the top of that tough crop, and it's Shoemaker. As lead guide of Grizzly Skins, self-described "bush brat" Tia Shoemaker began her career at 18, leading hunting and fishing trips deep into the Alaskan wilderness. She's a notable voice for conservation in the state as well, championing efforts to preserve Alaska's waters and wildlife.
Her father Phil is a legend in his own right. A certified Alaskan Master Guide, he founded the family business in the '70s out of their homestead (technically, an inholding) in the middle of the Becharof Wildlife Refuge.
You may think a family that spends weeks at a time in the wild might be a tad sick of it when it comes time to cut loose. But when the gear is stowed after guiding season and the "commuter" bush plane has been tuned up, for the Shoemakers it's time to throw on cross-country skis and take advantage of Alaska's endless amounts of snow.
Built For Alaskan Kind Of Cold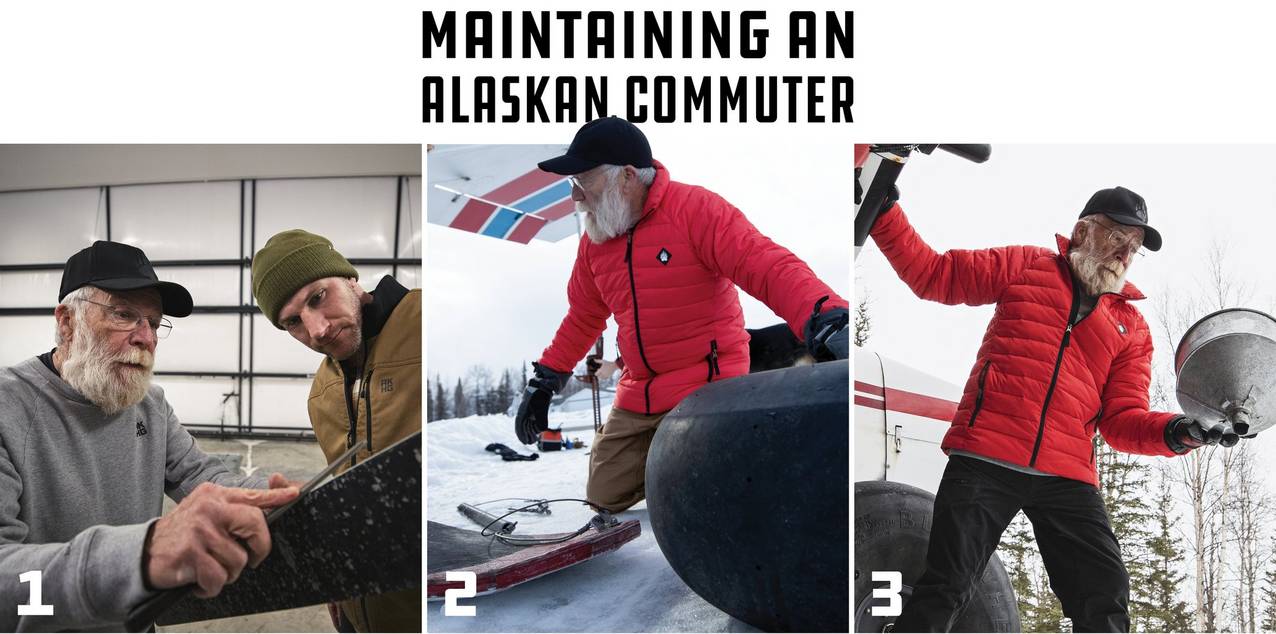 Phil Shoemaker may not be a commercial pilot, but he'd pit his 14,000 hours of flight time against anyone's – especially when it comes to takeoff and landing on short airstrips.
It makes sense when you consider the only way in or out of Phil's homestead is by plane, and that homestead is surrounded by millions of acres of national wildlife refuge. Here's a quick overview of the rundown he gave his "commuter" before soaring the skies:
FILE YOUR PROP - Most pilots won't file their own propeller for a good reason – it's too critical a component to monkey with yourself. Then again, most pilots don't have anywhere close to Phil Shoemaker's flying experience.

SWAP TIRES OUT, SKIS IN - Skis come sized for bush planes up here. On glaciers and in remote snowfields, they make the only soft landing you'll get.

FILL BEFORE YOU FLY - On this bush plane, gas goes in the wings.
Ashley Bredemus and Victor Pilon may well have something of the Boundary Waters running through their veins. Ashley grew up with Birchwood Wilderness Camp, a youth camp on the wild end of the Gunflint Trail in Minnesota. The lakes of the BWCA are literally off her back doorstep. The youth camp has been in the family since her grandparents founded it, and after Ashley went off to earn an engineering degree, all those waters and pines called her back to run the operation as its third-generation owner and director.
Her husband Victor spent just as much time in the wilderness growing up, which drove him to pursue a degree in outdoor education. He was working at the camp when he and Ashley hit it off – and over the years, they've come to run the camp together.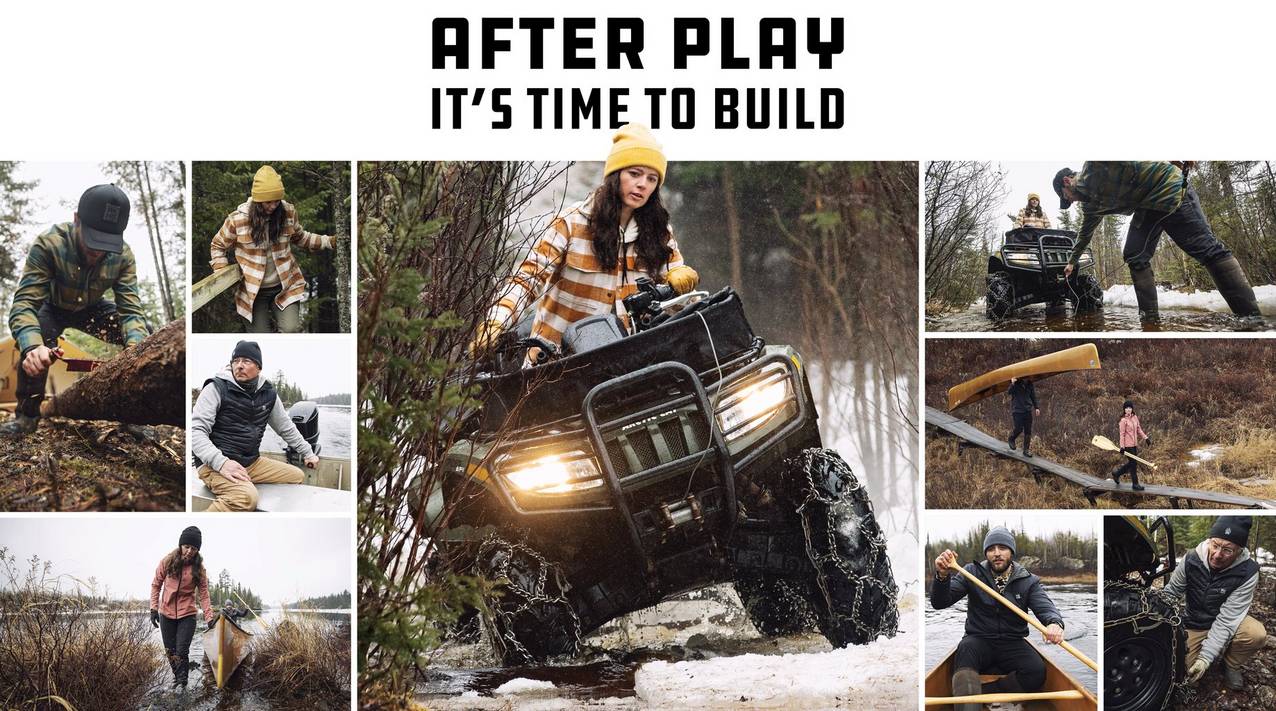 Birchwood Wilderness Camp is no summer project – Ashley and Victor live there year round. While it's amazing both personally and for the camp to have the Boundary Waters' 1.1 million acres next door, little about life there comes easy. Success with camp programs leads to a need for camp improvements. And with no road to their cabin, building materials have to be boated in by sledge. Yet even in the muck and melt of unseasonable weather, the prep work is as rewarding for them as the play itself.
GEAR UP FOR CAMPING AND BEYOND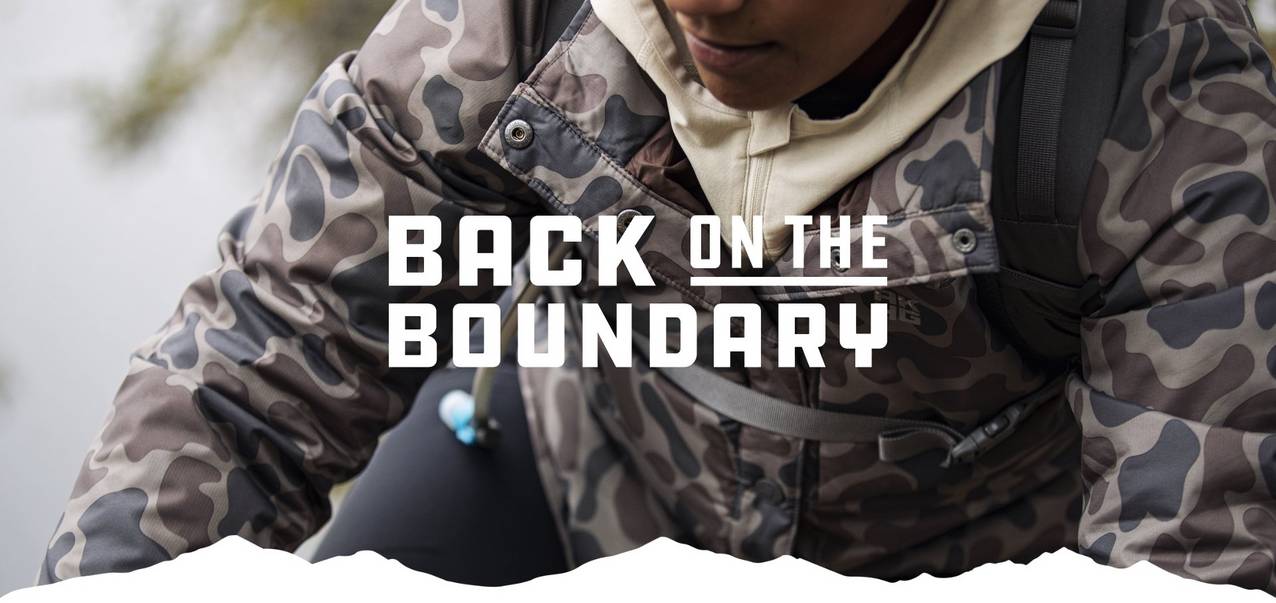 Emily Ford is no stranger to pushing boundaries. In 2021, she was the first woman to completely hike the Ice Age Trail in winter – a feat that covered 1,200 miles over 69 days, in snow deep enough to posthole regularly, and in temps that occasionally dipped into single digits. Later that year she set out on an extraordinary trek skijoring alone across Minnosota's Border Route – a historic fur trapping trail that crossed the state's famous, isolated Boundary Waters Canoe Area. Emily went back to the BWCA, this time with her sister Chaunté, so she could share what Emily finds so rewarding in the expanse of the outdoors.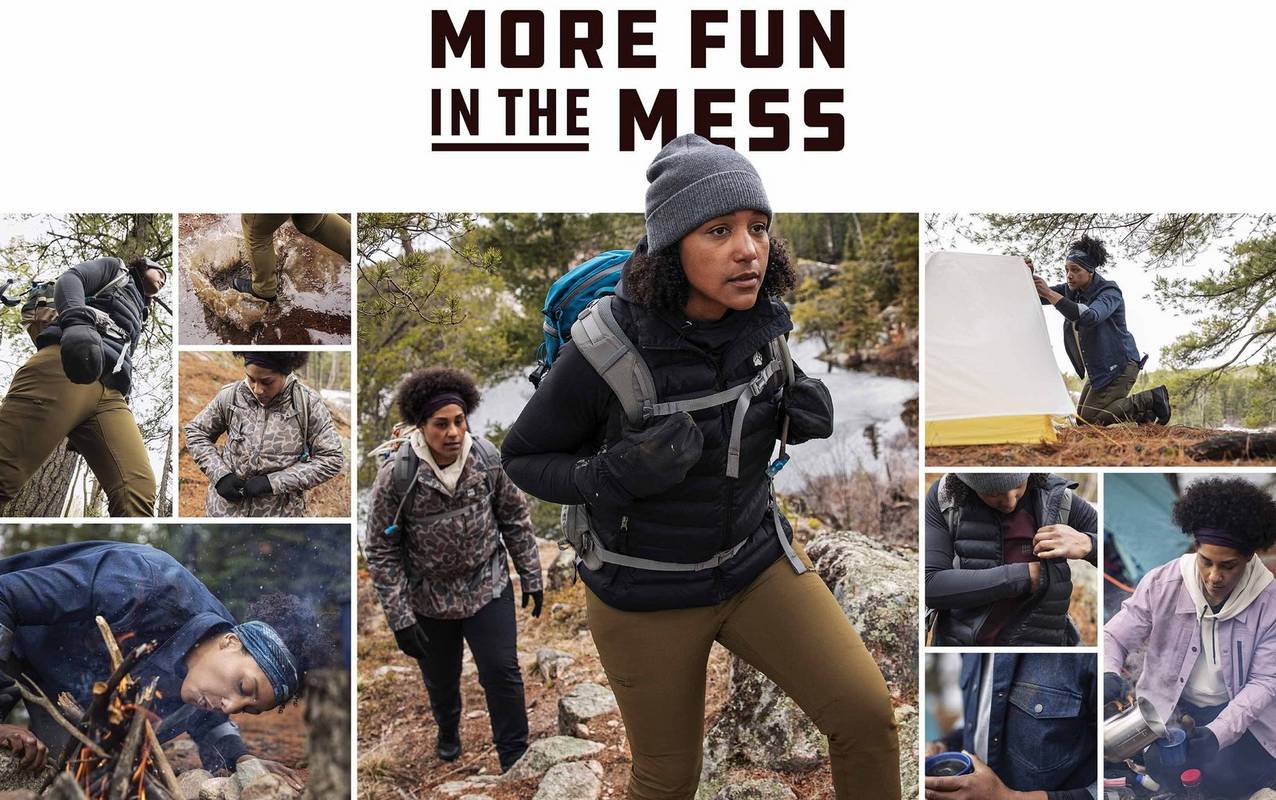 While the challenge and solitude are part of the reward for Emily, sharing that love of the outdoors is just as important to her. We got to see that on a personal level as she returned to the Boundary Waters with her sister. They navigated muddy trails, rushing streams and ice-encroached lakes – all part of the fun as far as Chaunté Ford is concerned. While Chaunté says she's a city girl at heart, she's building her own skills in the outdoors inspired by Emily's treks. And despite the muck, we could see the appeal of the wilderness building as the sisters bantered about what they might tackle next. Something shorter than a months-long thru-hike, according to Chaunté.

Whether the next adventure is taking you down the next leg of a trail, to a field site in the deep woods or to the forest reserve upstate – gear up before you get out. AKHG has what you need to get out there.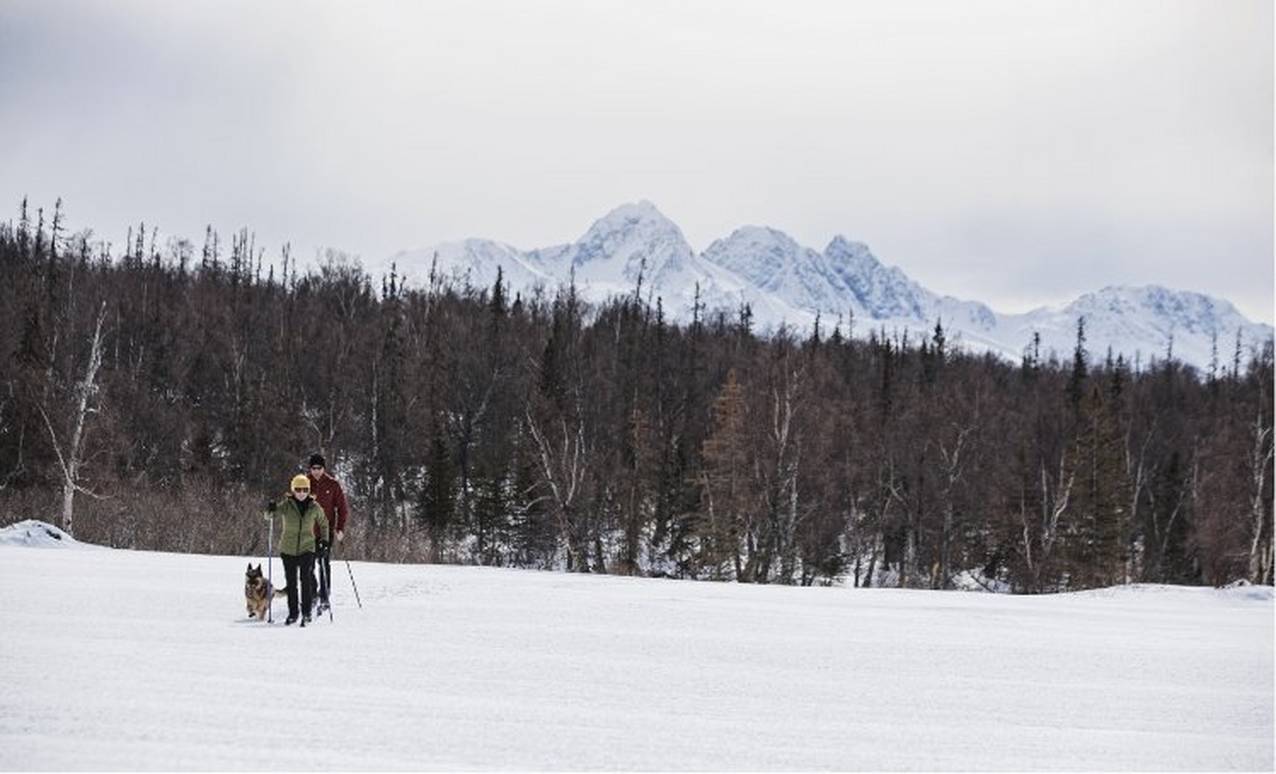 CAPTURING THE GRIT AND THE GLORY
AKHG is on Instagram. Be sure to check it out for all the bumps, scrapes and breathtaking views.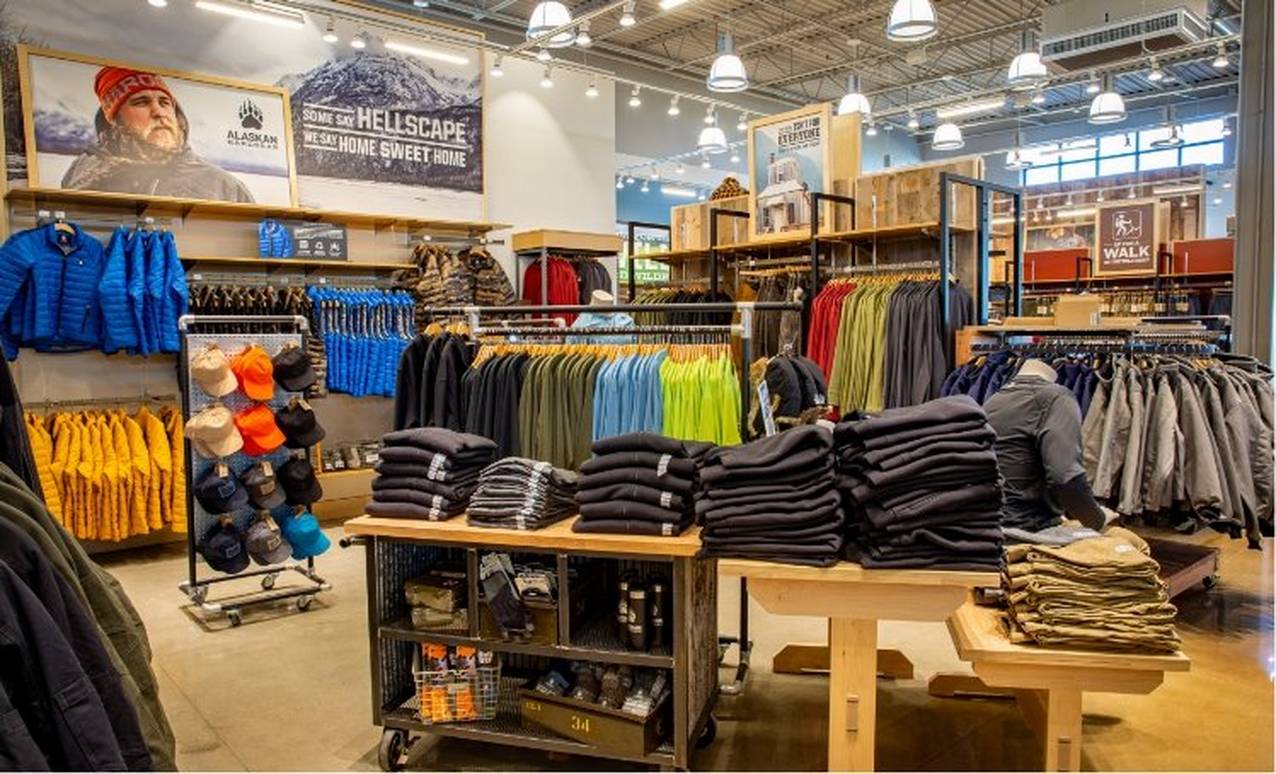 INSIDE DULUTH TRADING STORES
You'll find Men's and Women's AKHG only on this site and inside any of our 60+ Duluth Trading Co. stores.