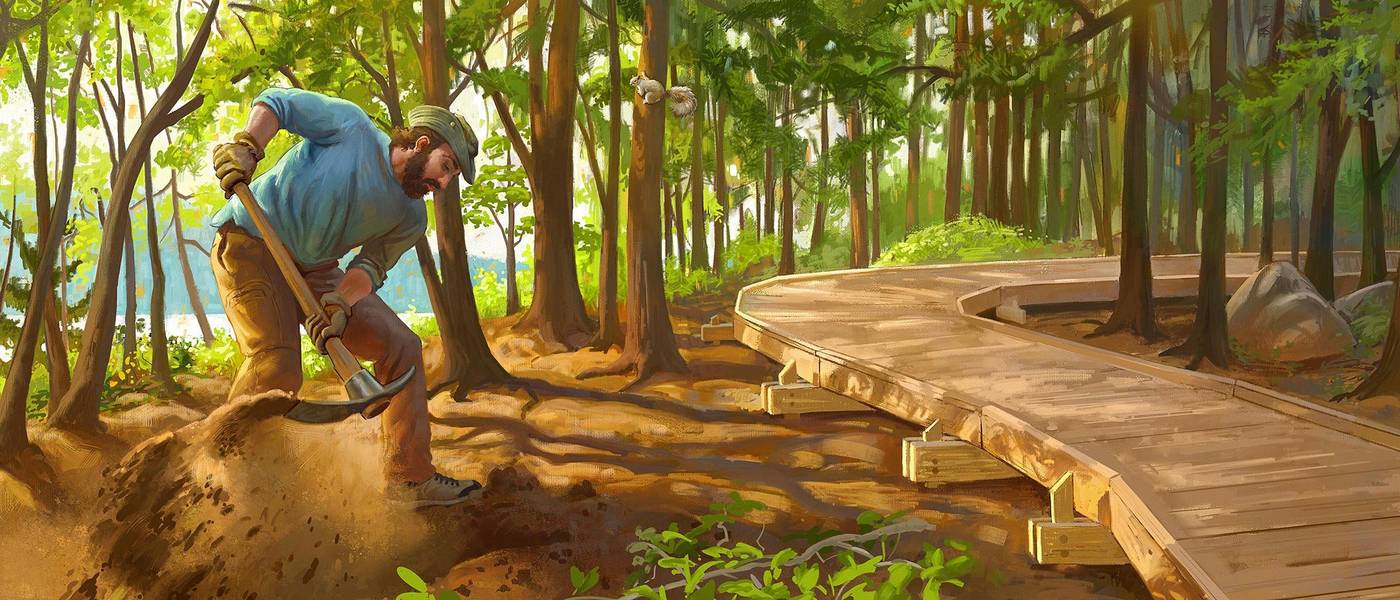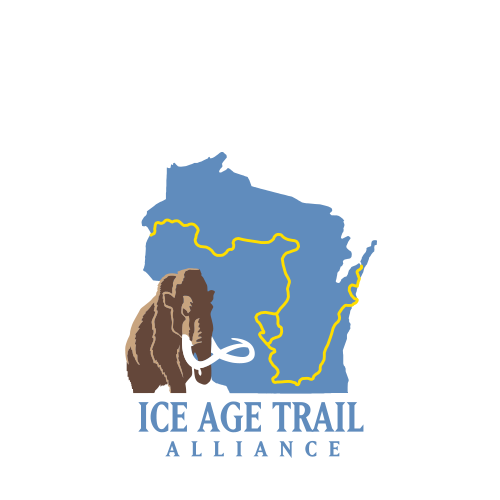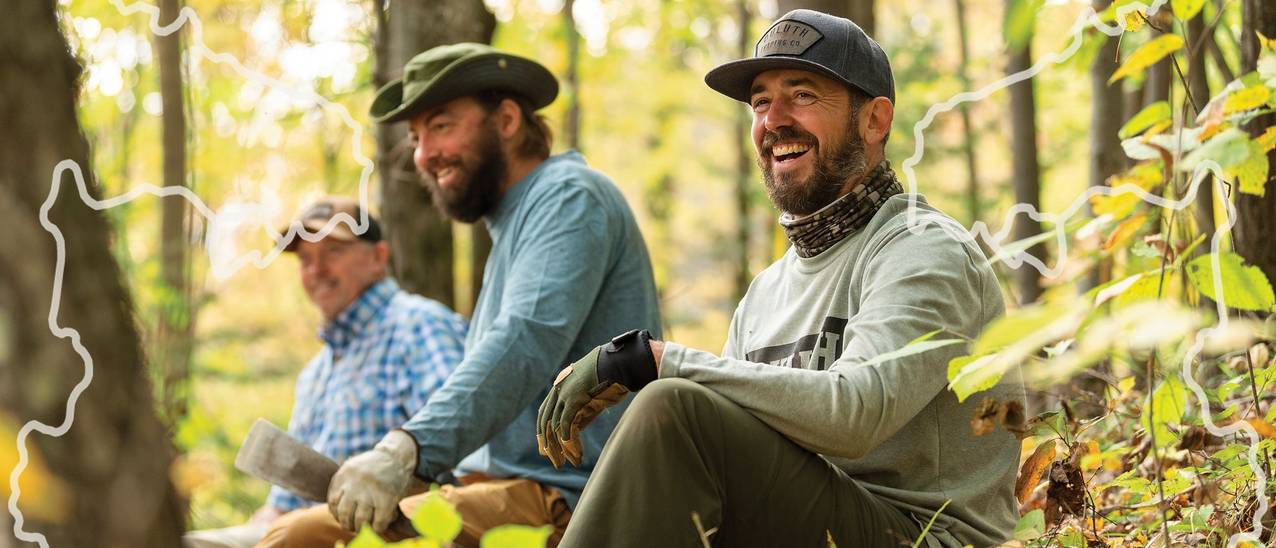 A WONDER OF THE GREAT OUTDOORS: 2,000 VOLUNTEERS IN THE MAKING
There's a passion for the outdoors and then there's the muscle to put that passion to work. For the crew that builds and maintains all 1,200 miles of Wisconsin's Ice Age National Scenic Trail, passion and work are in no short supply. "It's hours of shovels, pick mattocks and McLeods to smooth tread, thousands of 5-gallon buckets to haul and disperse dirt, and team hoists to lift 1,000-pound boulders for rock walls," reports Program Manager Dave C. It's this kind of a day in the woods our outdoor collection is designed for. And the team from the Ice Age Trail Alliance appreciates that. "Comfort and performance are great," says Dave. "Durability is essential. And when I get all three in one, I'm a happy dirt hauler."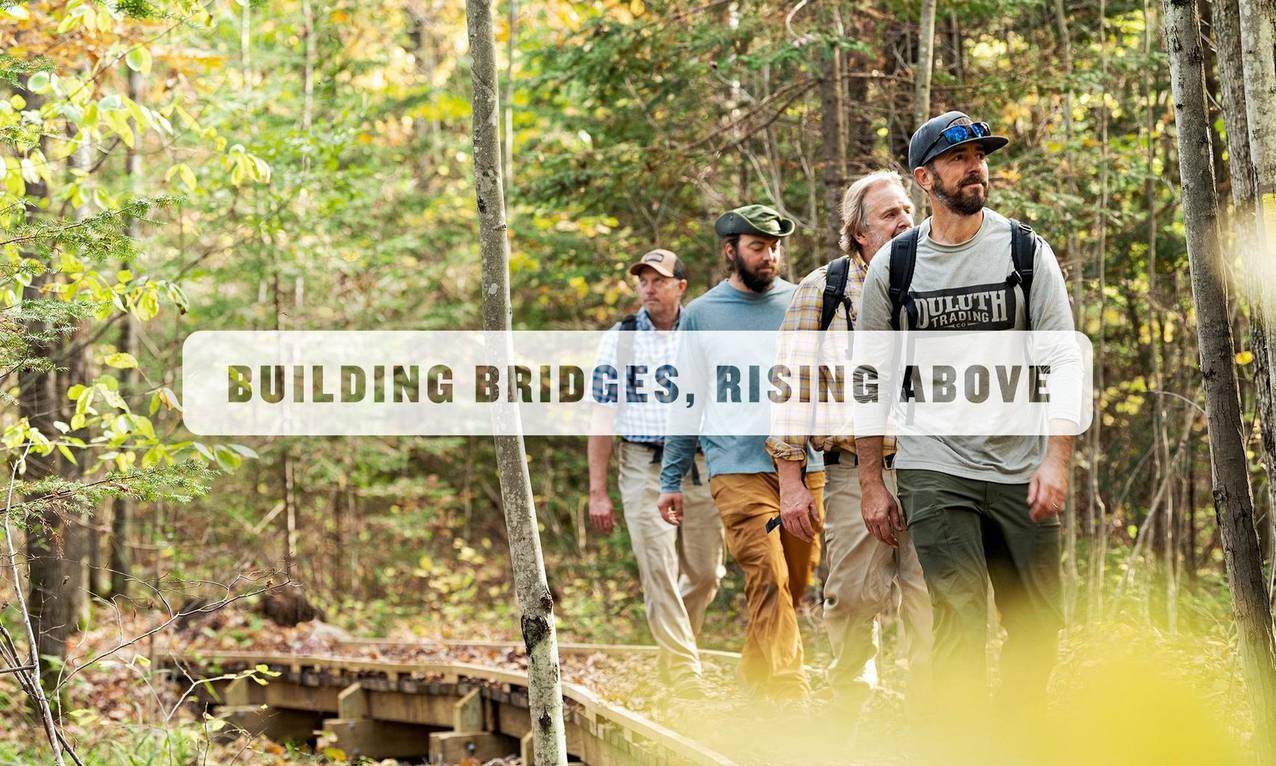 Just like life, this Trail has its ups and downs. To keep the low spots from becoming a quagmire for hikers, the Alliance has built hundreds of bridges – using innovative methods that have become a model for other trail systems.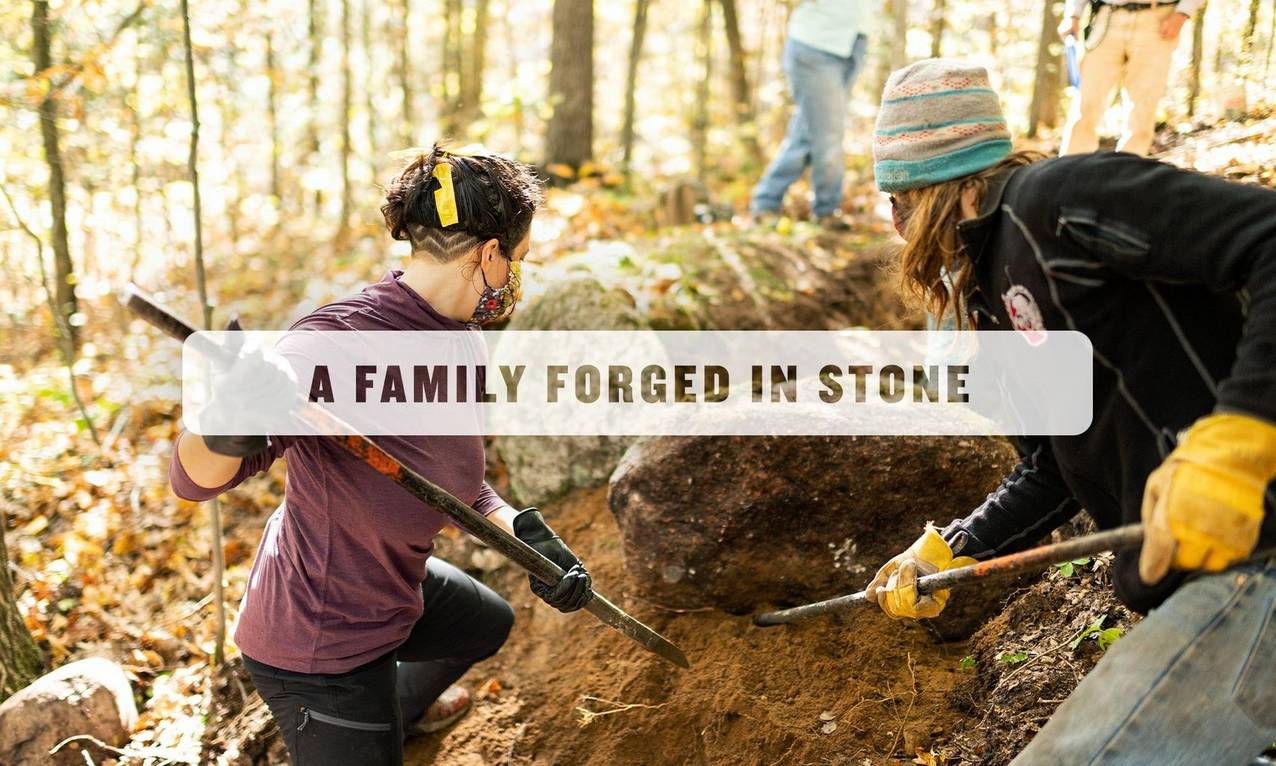 The remoteness of the Trail means heavy equipment is out – and banding together to move 700-pound boulders is in. "We're all different ages, from different careers, different backgrounds," says Mobile Skills Crew member Jerry P. "But lifting these rocks and building this Trail brings us all together."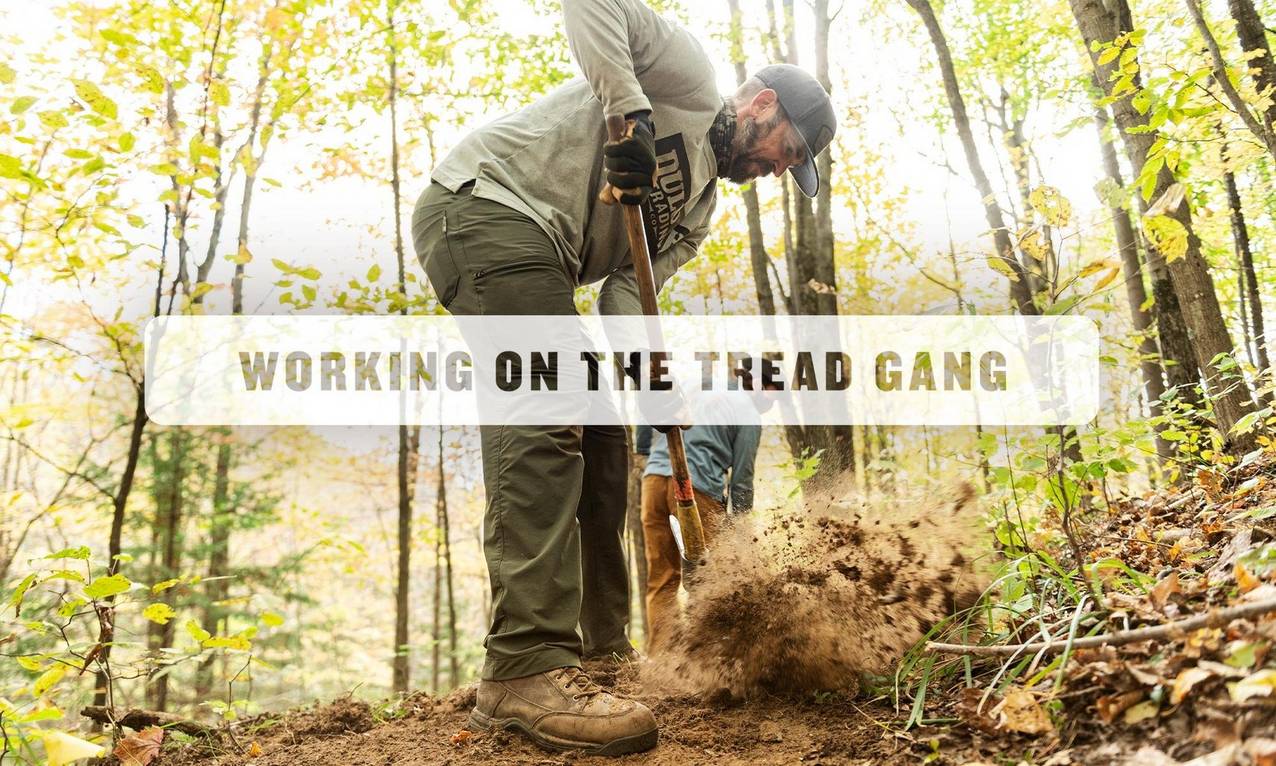 That inviting, oh-so-naturally flowing trail you enjoy on your hike? It's thanks to the determined efforts of the tread crew and their hours of smoothing and shaping with pick mattocks and moving thousands of buckets of dirt to keep the trail firm and erosion free.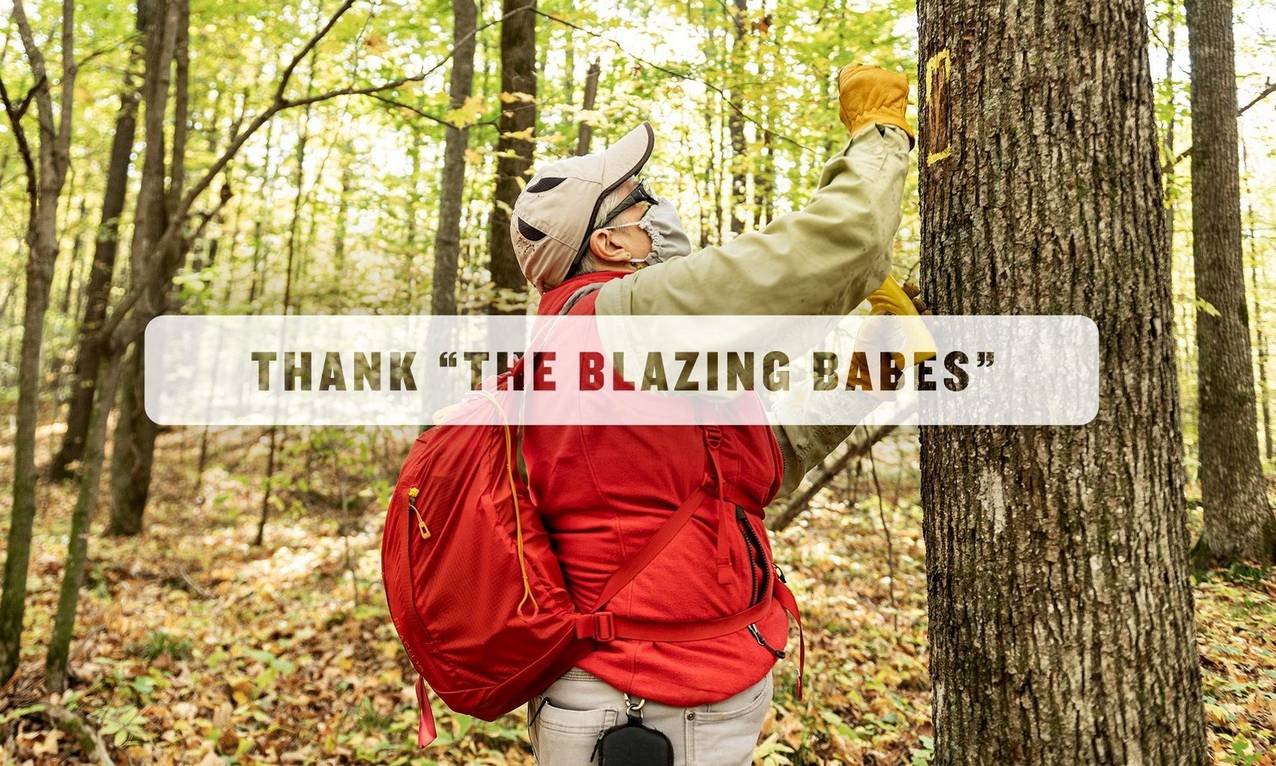 Marking the Trail so hikers don't get lost is no simple task. And the self-proclaimed "Blazing Babes" are masters. Working in two-person teams, they sight blazes for perfect visibility – without upstaging nature. And each blaze is hand-painted in a 7-step process to make sure they stay visible for years to come.