DULUTH WAYFORGERS™: CAROLINE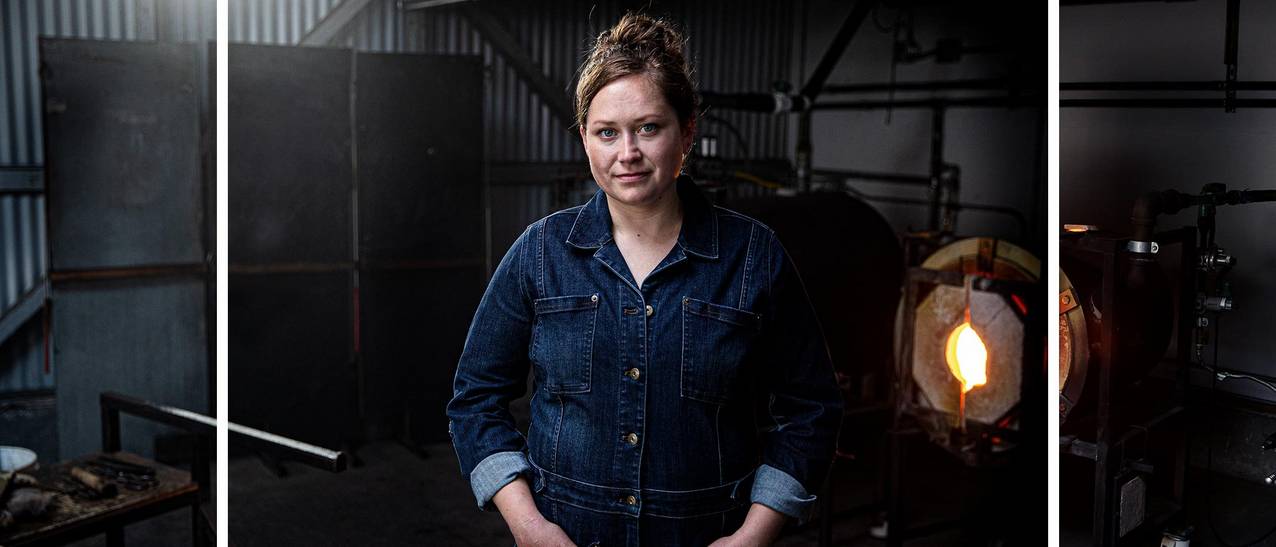 CAROLINE, GLASS ARTIST
When you hear "ice art," it might conjure images of melting swan sculptures, commissioned by fancy people for fancy parties. Multidisciplinary artist Caroline will blow your mind with her blown-glass masterpieces, inspired by and created within what she calls "the melting world," that explore the intersection of ice, water and fire.
As an art student with a passion for color theory, Caroline was first drawn to glassblowing because of her nostalgia for childhood campfires. "I'm a little bit of a pyro so, moth to a flame," she laughs. She quickly discovered that glassblowing can travel beyond the shop, if you have the imagination and the ingenuity for it.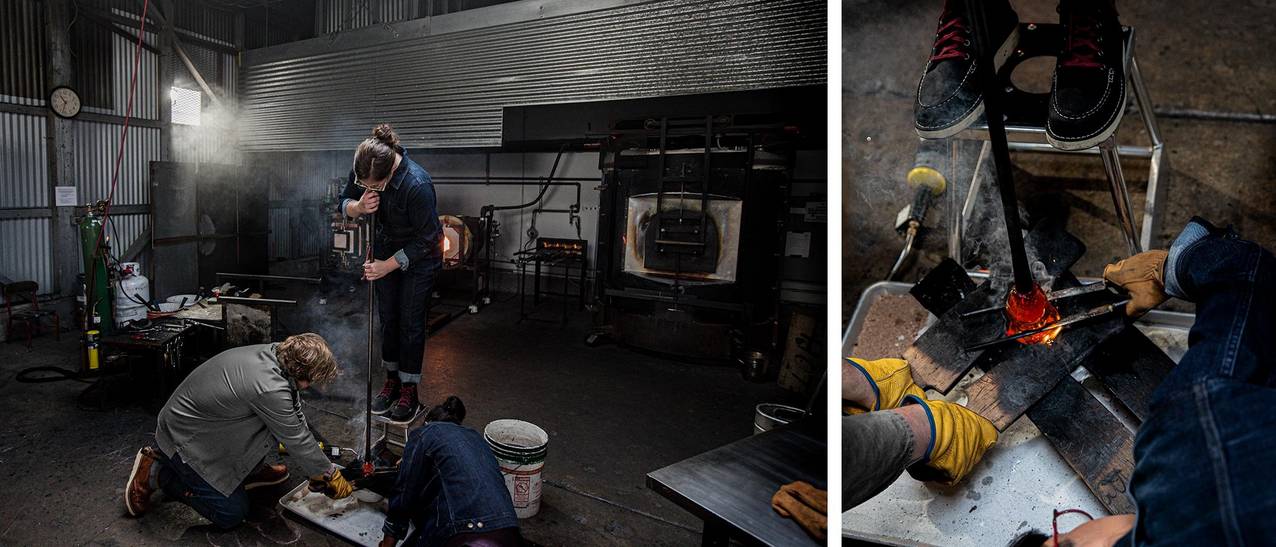 An artist residency in the Arctic Circle found Caroline at 80° north, creating molds of Arctic ice by painting melted wax on individual shards that washed upon the shores of Norwegian archipelagos. "It was absolutely amazing to be on a boat collaborating with artists and scientists," she says. "It completely changed the trajectory of my work."
"I'm not just making something that's from my mind. The project is so much more about living, rather than just being in my head or in my studio. I love the adventure."
Back home in San Francisco, she used those molds to blow glass replicas of what she called "bergy bits, " and filled them with glacial water she collected on her journey and carefully transported home. The results? Otherworldly pieces of glass art that capture the natural beauty, textures and intricacies of endangered Arctic ice.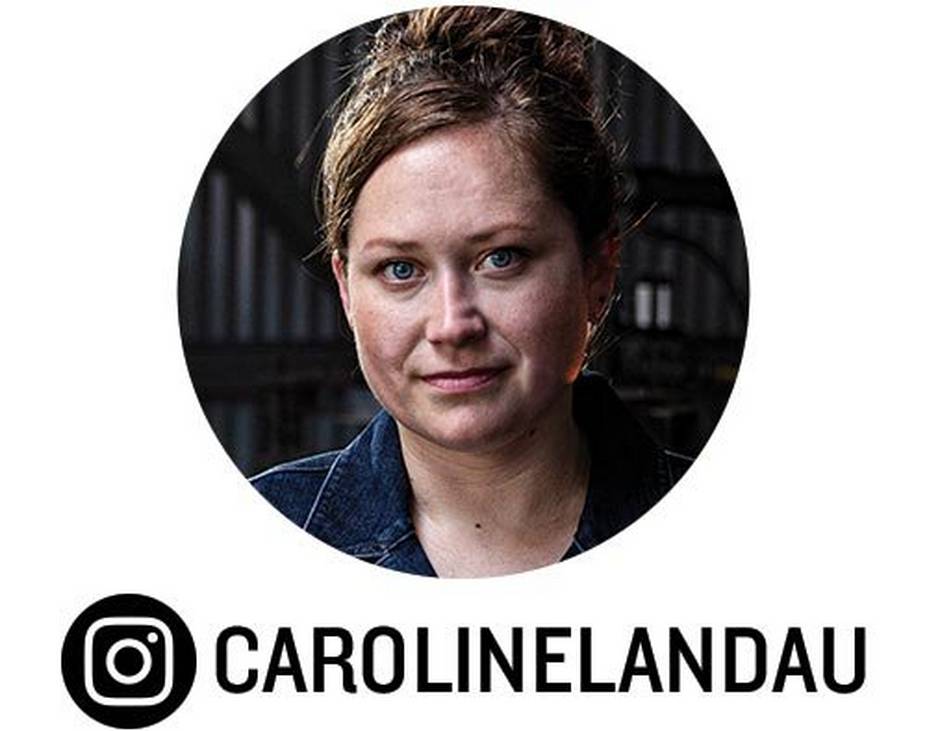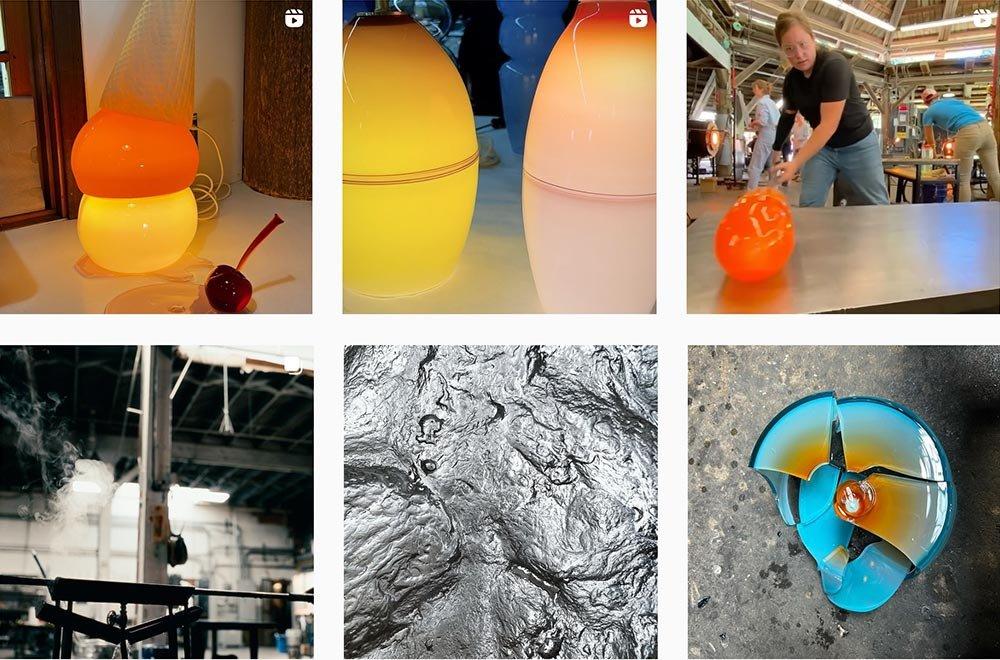 Using homemade wax molds of iceberg shards, Caroline elevates glass art into a whole other level. See what else this visionary artist has come up with.