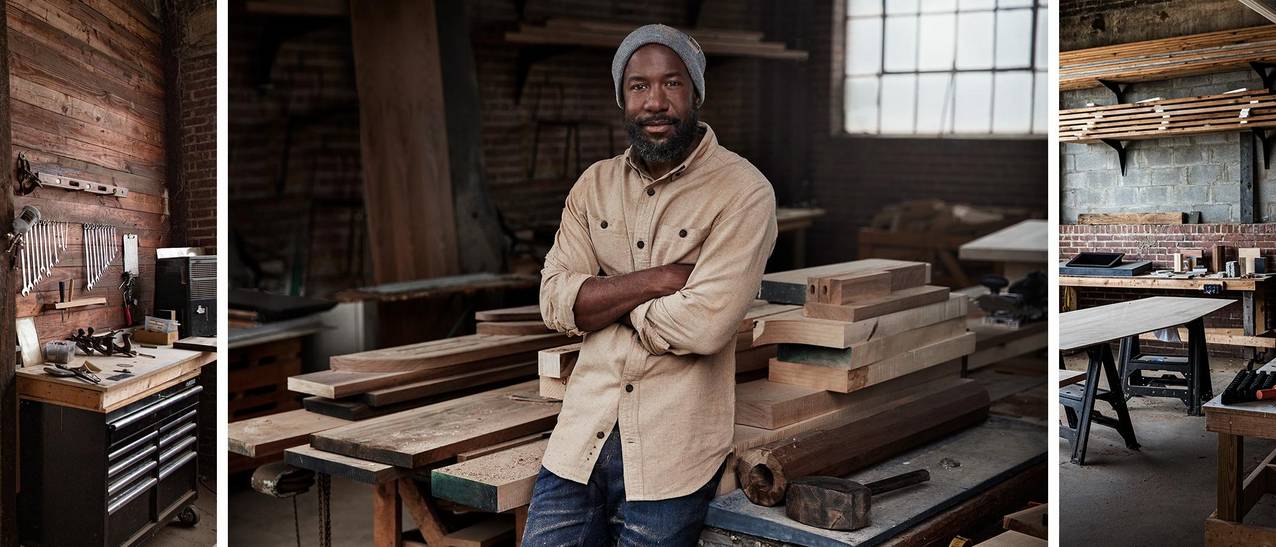 JD, WOODWORKER & FURNITURE DESIGNER
When inspiration comes knocking, you answer the call. An epiphany on the Appalachian Trail moved now-former architect JD Harrison to transform his deep connection to nature and passion for woodworking into a career. "My original background was in architecture," he says. "I was just inside all day, you know, just sitting behind the computer and designing kitchens and cabinetry. But, I was missing that hands-on component." 
Feeling burned out and ready for a change, JD hit the trail – and emerged from his transformative hike two months later more centered and grounded, and ready to start working with his hands, and from his heart. He borrowed his buddy's shop to build his first commercial piece – a reception desk, made from heart pine sourced from a nearby plantation – and his career (and passion) blossomed from there.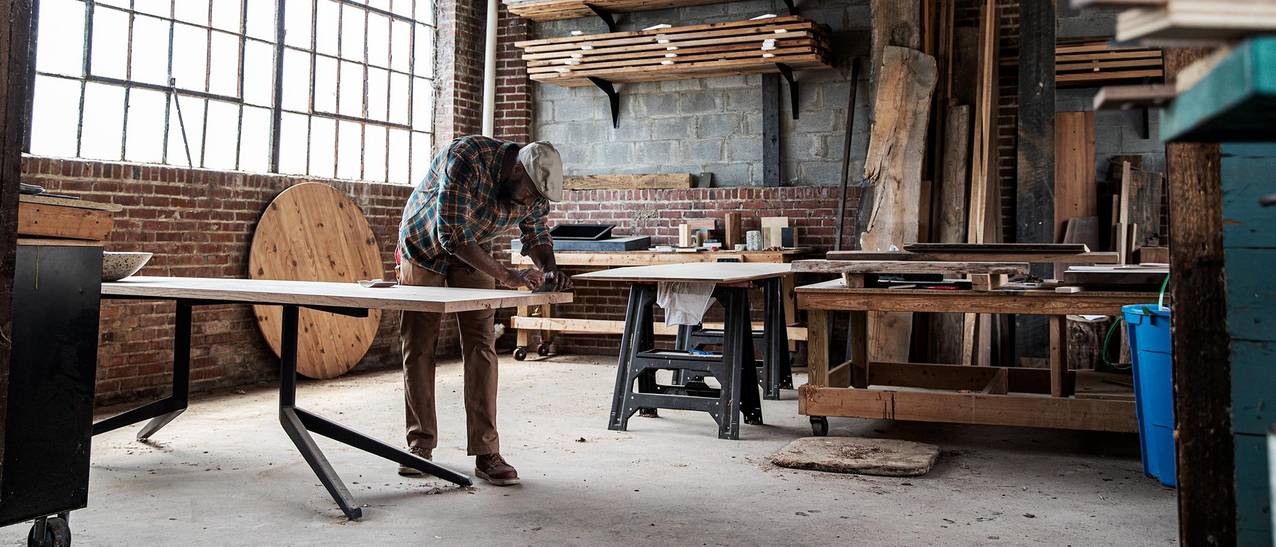 "You have to know yourself, and know where others can come in and execute expertly where it's needed. I love collaborating with others who are passionate about their craft, so it works out."
Today, JD is the founder and owner of Greenville, South Carolina's Cr8 Design Studios, which designs bold custom spaces and builds handcrafted heirloom furniture using wood sourced from trees that are native to the South, like heart pine and white oak. JD loves exploring sawmills along the Eastern Seaboard, searching for materials that will expand his arsenal. "I want to experience working with different woods," he says. "I want to understand how these once-giant beasts are different in each region of the country."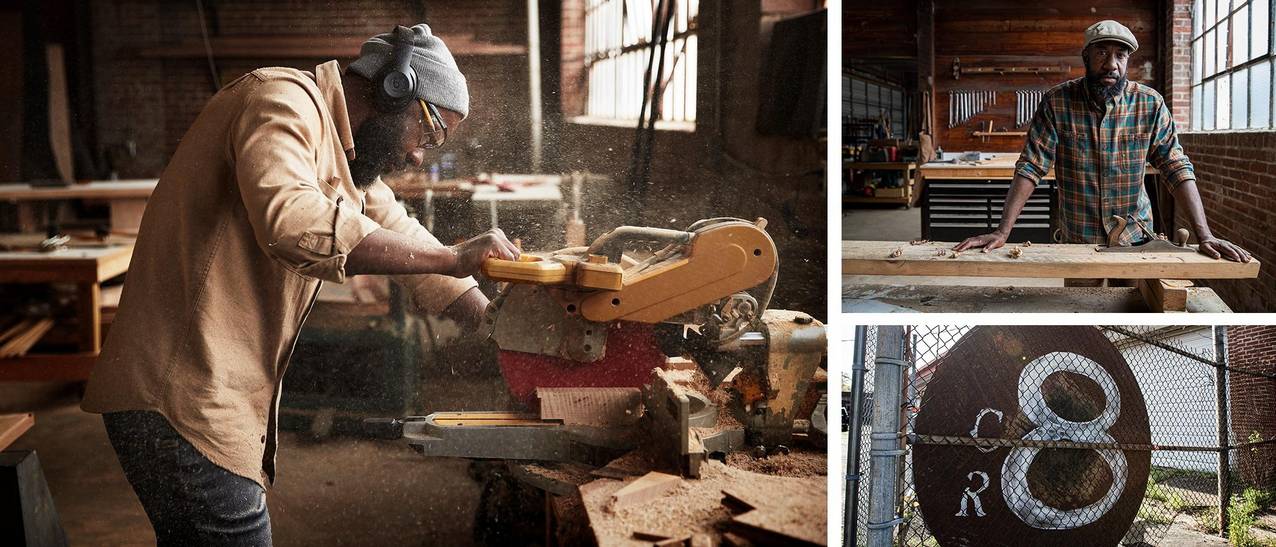 JD's 2000 sq. ft. studio is in a former oil refinery that boasts 8 silos, a catwalk, and some killer views. "The catwalk's about 30 feet off the ground, so to climb the ladder at the end of the day and take in the sunset up there is pretty phenomenal," he says. "You take it in for yourself, and enjoy it for what it is."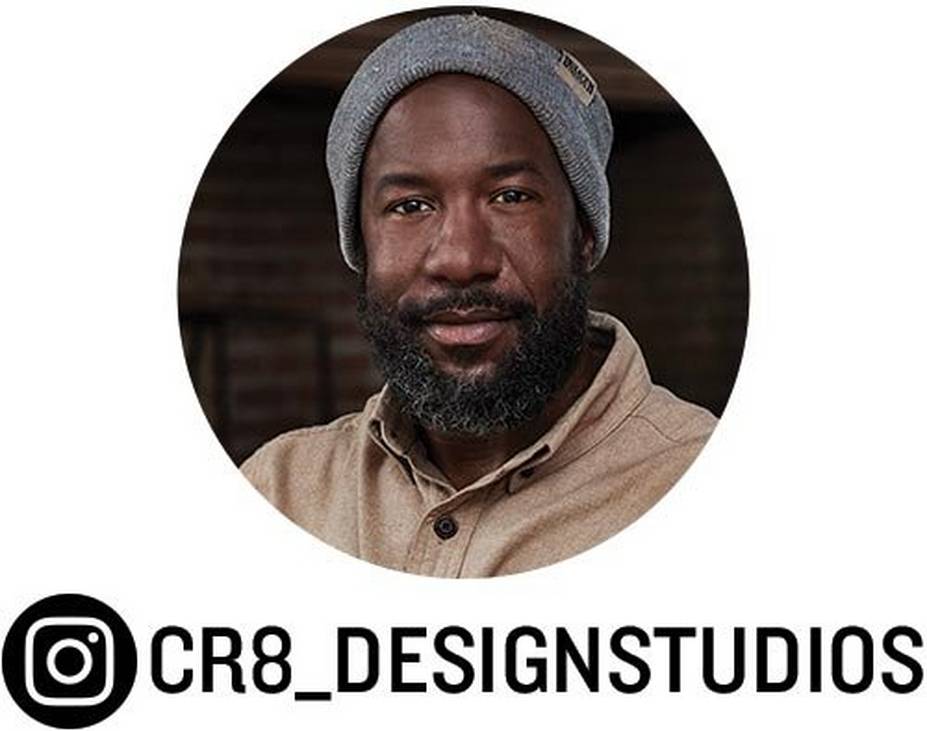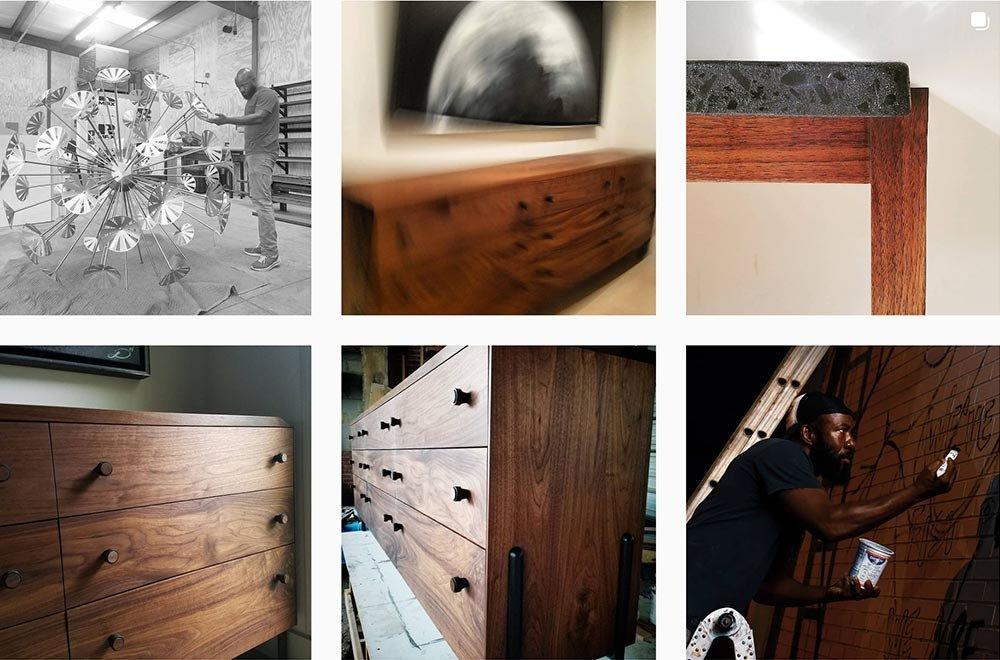 An epiphany on the Appalachian Trail moved JD to transform his passion for woodworking into a career. See more from this uber-creative designer and builder.