DULUTH WAYFORGERS: TAYLOR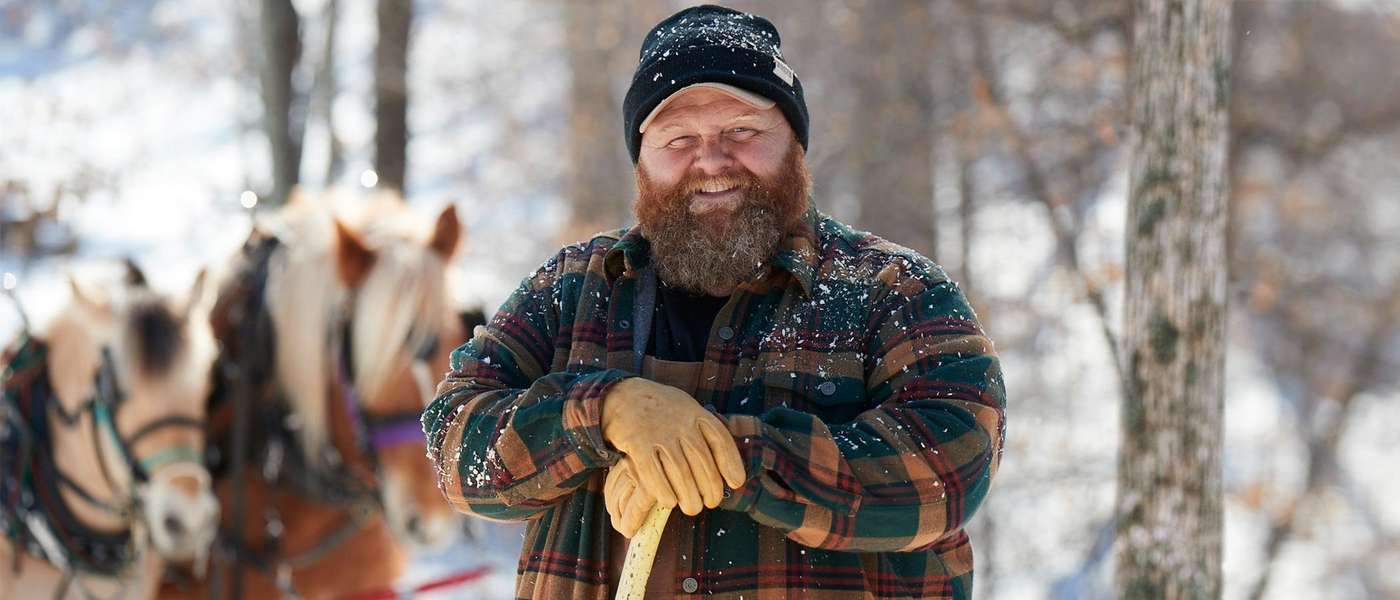 TAYLOR, HORSE LOGGER
Sure, the idea of hauling logs the old-fashioned way seems idyllic and folksy. Picture it – you're leading a team of majestic beasts through the snow, pulling a sled of freshly felled logs like Santa on his way to deliver a holiday bounty. But the reality is much more practical.
"I wanted to go into lower-impact logging, something a little easier on the land."
It's true, Wayforger™ Taylor's horses are majestic and strong, but the tried-and-true method of horse logging also makes business sense. "A lot of my customers have concerns with soil compaction," Taylor says. "And they don't want anything destroyed that doesn't have to be destroyed." He says a lot of modern commercial logging machines are at least 10 feet wide and can have a massive impact on land, trees and wildlife, adding that many logging companies have a minimum-load requirement to even show up. Instead, Taylor and his 4-legged team can sneak gracefully in and out of the Wisconsin woods to harvest small loads, even fell single trees.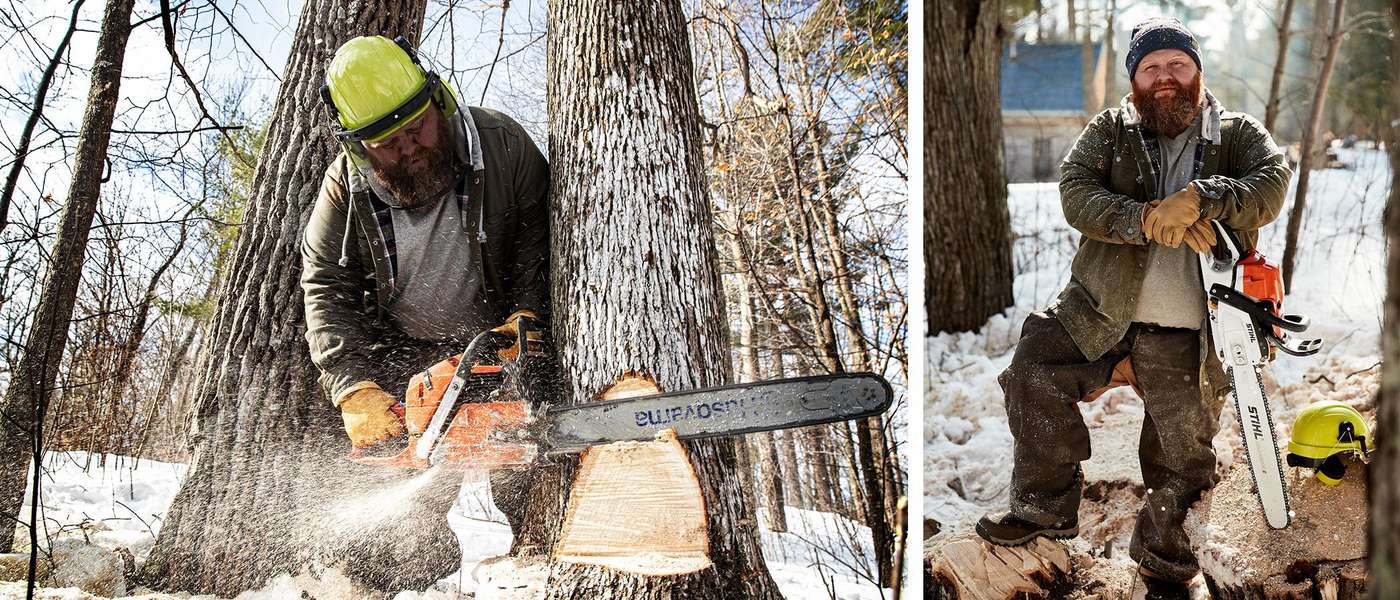 Always inventive and helpful, Taylor's forest time includes using his self-built truck to carve ski trails, cultivate food plots, and once even haul 30,000 pounds of weeds out of a lake to help a guy with a swamped boat. But most important of all is the knowledge and skills he's passing onto others. From creating unique experiences for Boy Scout troops to sharing the reins with other horse-logger hopefuls, Taylor is breathing new life into a so-far dying trade. "My goal for a long time was to not be the last logger in the state," says Taylor, who hopes that by the time he retires, there'll be at least 20 more. With people coming not just from Wisconsin but also places like Connecticut and Colorado, Taylor may have spurred a new generation nationwide.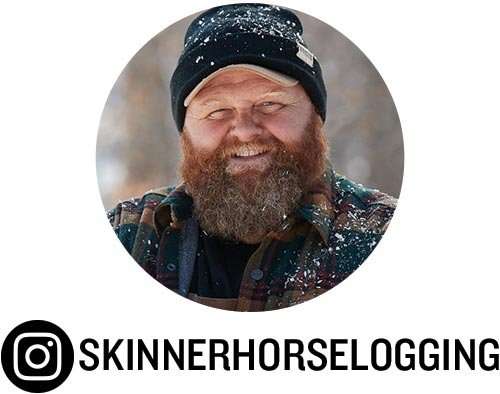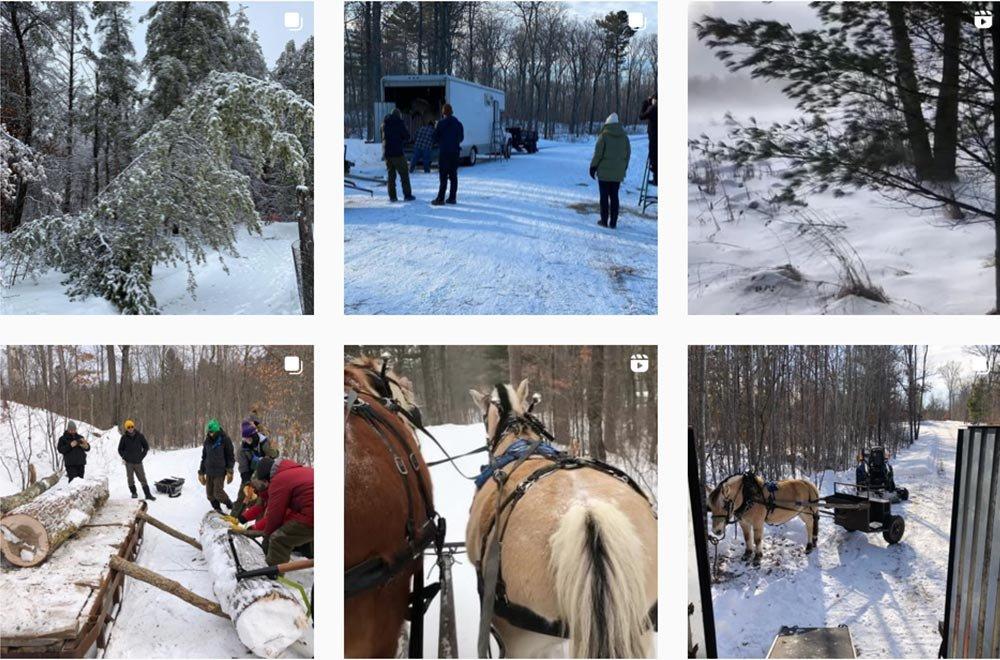 Taylor and his family take a hooves-on approach to forest-friendly logging. Learn more about his process and his four-legged coworkers.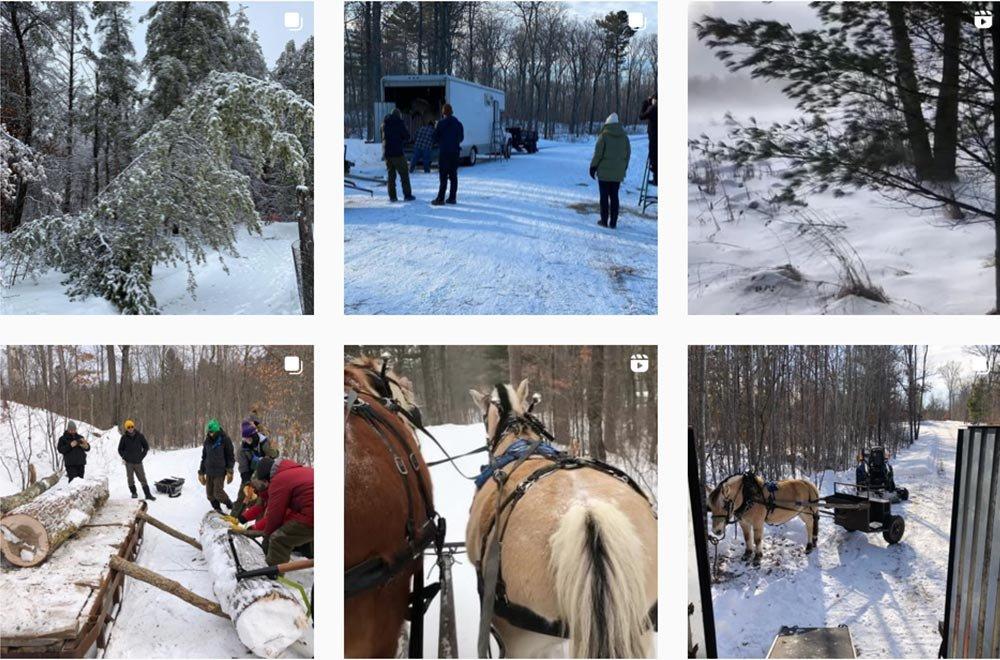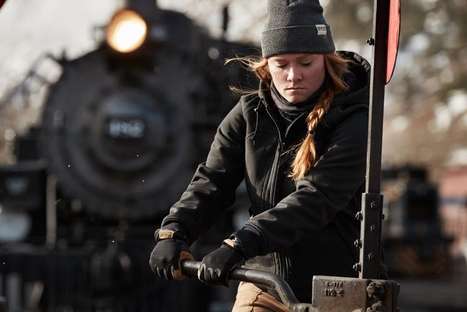 KYLAH & NICK
Train Conductor & Engineer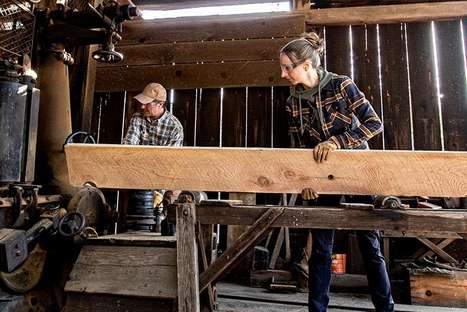 GREGG & SARAH
Steam-Powered Sawmill Operators