DULUTH WAYFORGERS™: The Werner Family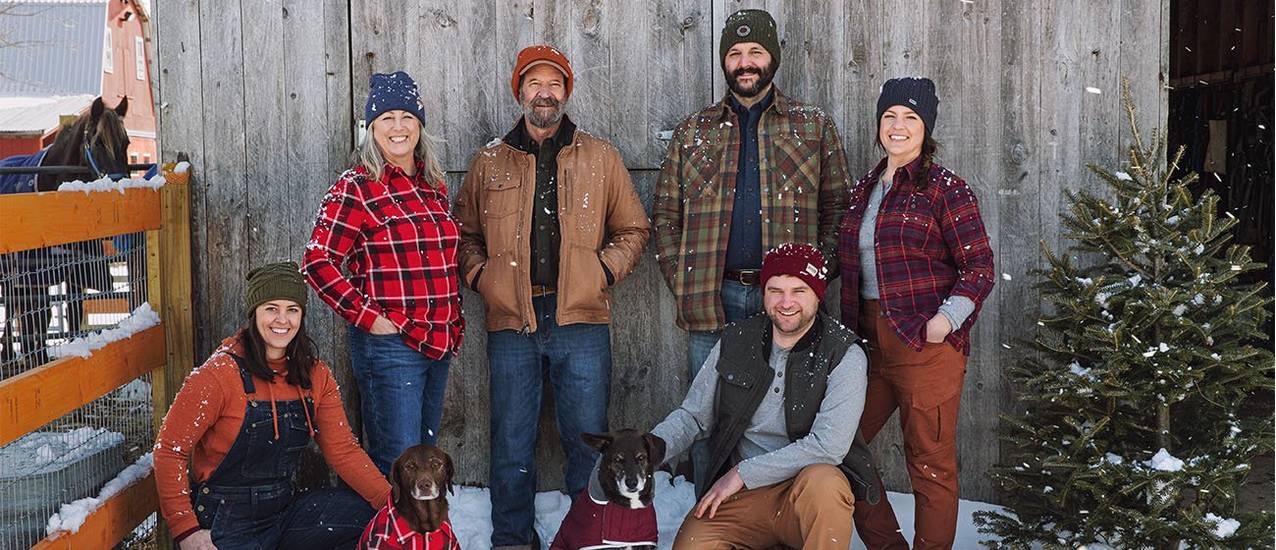 WERNER FAMILY
David, Cheryl, Amanda, William, Jessie, official shop dog Annie and mischievous "Christmas pony" Twister work together to nurture a healthy agricultural ecosystem that supports local wildlife and gives back to the earth. They believe that what's good for the environment is good for the family, and that ethos is present in every practice on the farm.
"We started around 1984 in a very small way, and it's just kept growing and growing and growing. No pun intended."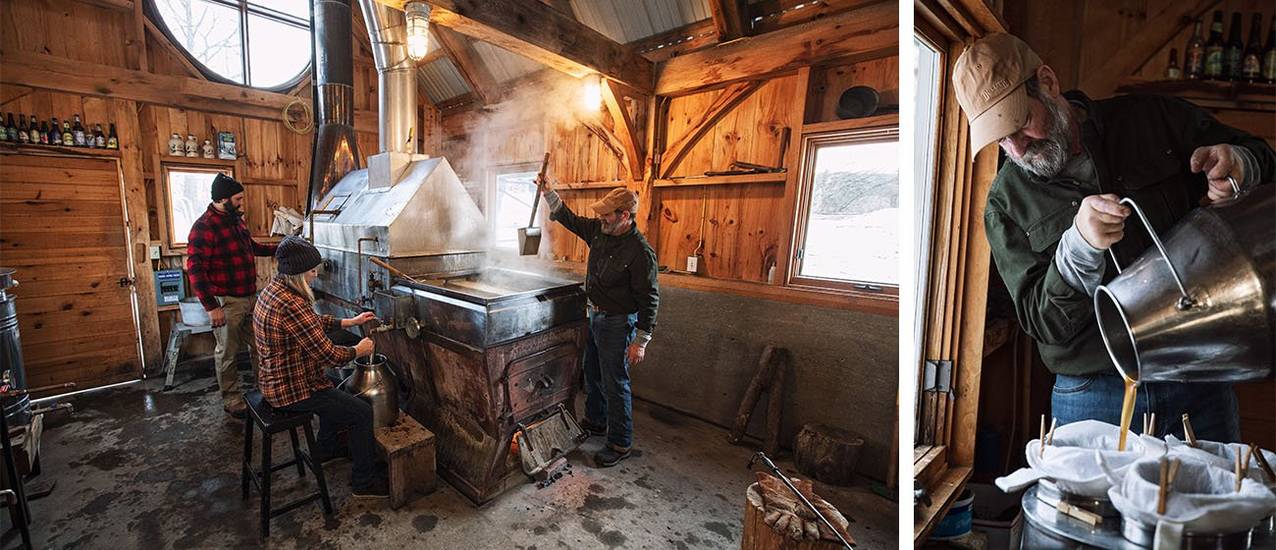 The Werners make their own hay and mulch, grow perennial crops that replenish the soil, hand-shear their trees with machetes and use every branch, trunk and bough they grow. But in the beginning, it wasn't such a spruced-up operation. "Our first crop was 13 Scotch Pine Christmas trees, which David's father, a hobbyist tree planter, gave us," says Cheryl. "Shoebox out by the road, with a sign saying 'Cut yourself down a tree, leave a 20-dollar bill, please.' That was the beginning, and we grew from there."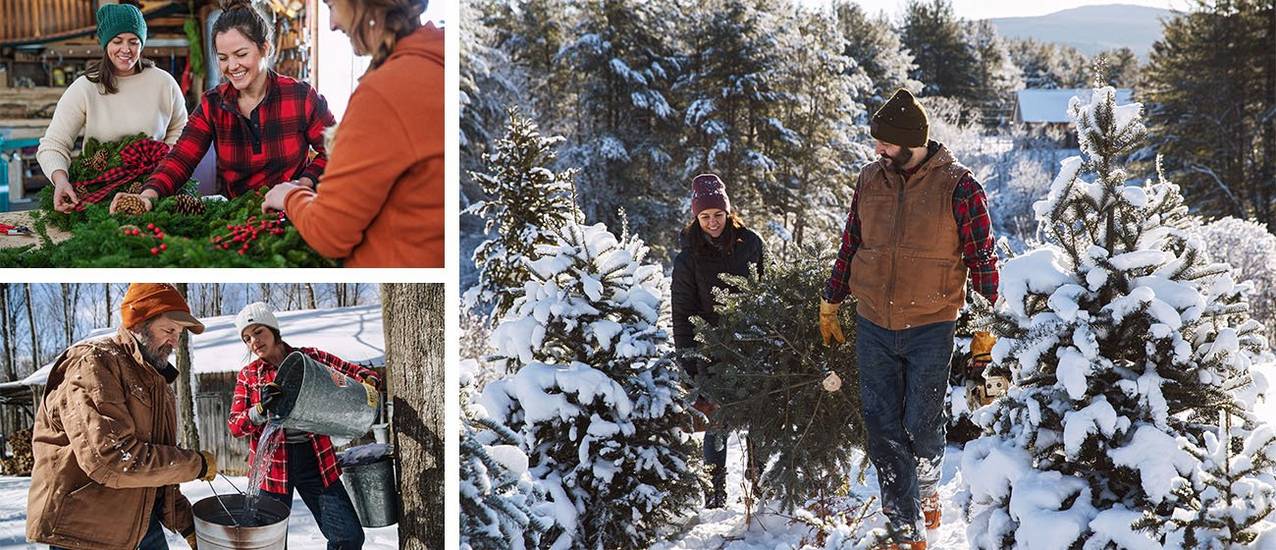 Present day, the Werners sell an un-tree-lievable 1,500 trees each year, including the fragrant balsam firs that are the iconic emblems of a New England Christmas. They also produce and sell handmade wreaths, garlands, centerpieces, maple syrup and cream from the their own environmentally friendly sugarbushes, and honey from their own bees. Oh, and don't forget wool yarn spun from the Shropshire sheep that act as four-legged grass mowers. After the holiday season has come and gone, leftover tree parts are chipped and combined with manure from the family farm animals, reborn as compost that feeds the trees of Christmas future. It's safe to say a passion for sustainability is just part of their family tree.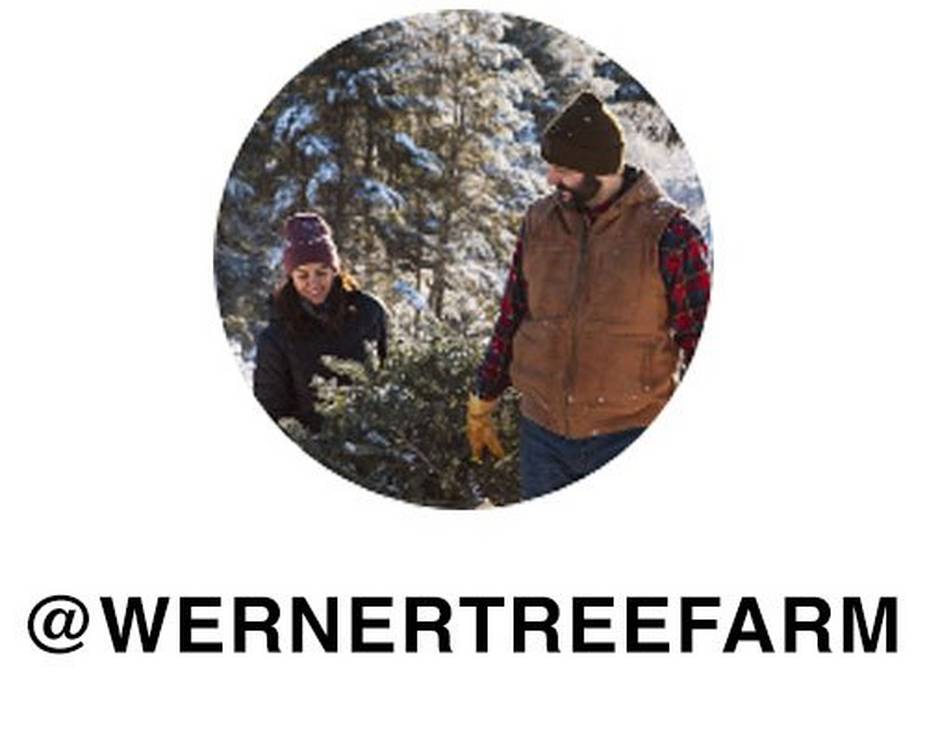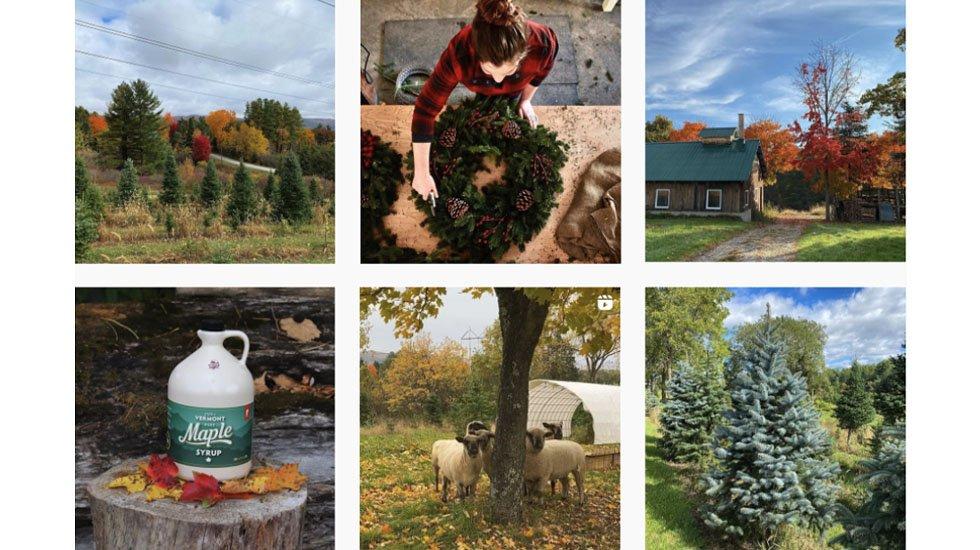 You've heard of nose-to-tail eating? For the Werner family, it's all about crown-to-root farming, a sustainable practice that's the beating heart of the their nearly 40-year-old, solar-powered Christmas tree farm in Vermont.