The toughness of Fire Hose® fabric may be a jobsite legend now, but it had to start somewhere. Inspired by the same tough canvas that wrapped iconic fire hoses of years past, we took that incredible durability, made it comfortable – and the rest is Duluth Trading history. With the rallying cry "tougher than an angry beaver's teeth," we continue to innovate and push the boundaries on just how tough – and comfortable – your workwear can be.
SHOP ALL FIRE HOSE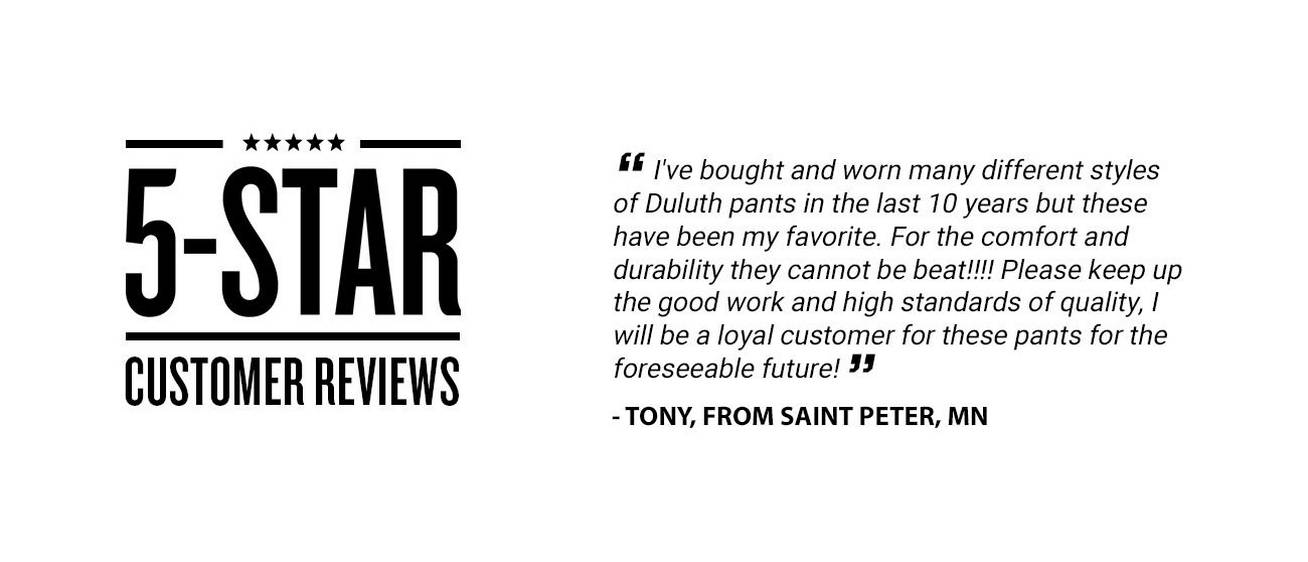 Best-Selling Fire Hose® Styles
FIRE HOSE HALL OF FAME
From Tony the Diver to chain saws and motorcycle spills, there are plenty of hose-trionics in Duluth history that make up the Fire Hose Hall of Fame. Our most storied fabric has seen some fearless feats, unique uses and amazing trades that count on its durability for more than just work.