Free Pickup In Store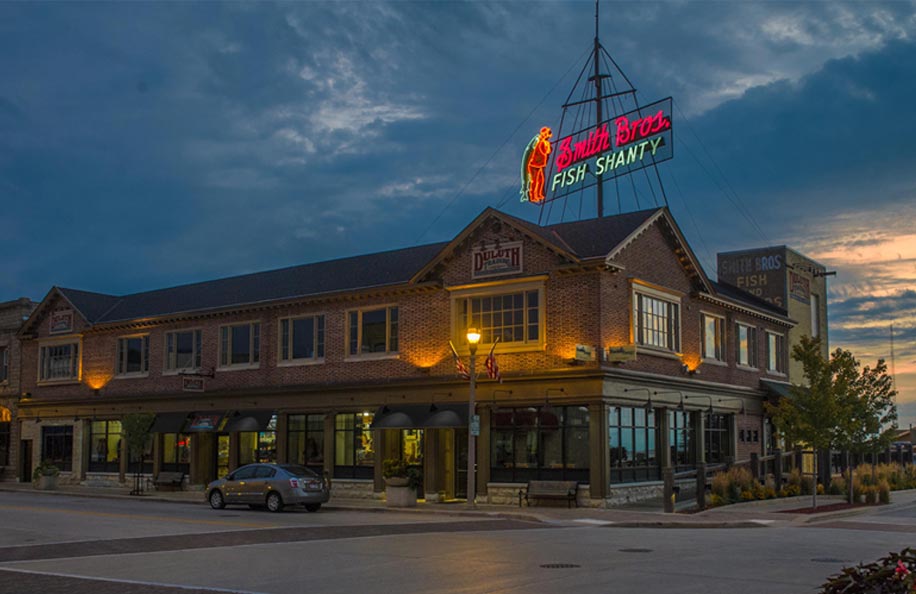 When is a store not just a store? When it's our Duluth Trading store in Port Washington, WI!
Our store is located next to a historic harbor and modern marina on Lake Michigan, in a charming fishing village, with so many things to see and do you could make a day trip of it.
You'll know it's something special as soon as you come over the hill on Highway 32. A panoramic view spreads out before you – downtown, the docks, the boats, our store, the blue expanse of Lake Michigan as a backdrop.
It's a store as beautiful as it is unique!
Step inside and you'll find our full assortment of innovative and problem-solving work clothes – plus ingenious tools, gadgets, organizers, apothecary and useful specialty gear. No mall can offer a selection like this, let alone in a setting as rich in history.
Built in 1954, our building is a landmark – anchoring a site central to the local fishing industry for over 175 years. In decades past, it was home to the nationally known Smith Bros. Fish Shanty Restaurant. You'll see the famous Smith Bros. sign on the roof – a throwback to the restaurant's heydey in the 1930s through 1960s. So one of these days soon, chart a course for Port Washington. See, touch and try on Fire Hose® Work Pants, Longtail T® shirts and everything else at our store. Then reel in a fresh supply of Duluth Trading work clothes – packed to the gills with hardworking function.
Workwear & Clothing
in this Store
What are people saying about Port Washington, WI