Free Pickup In Store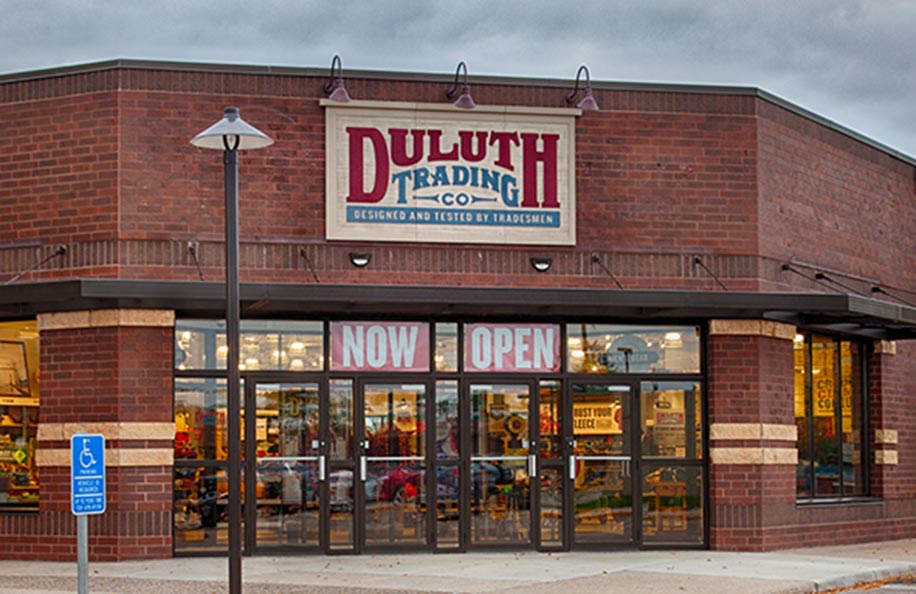 Our Bloomington Duluth Trading store is something very special – because it's the location our customer's asked for by name!
That's right, when we started looking for a new Location we asked the people who knew best – our customers. Ever a helpful group they pointed us to the corner of 98th and Lyndale Avenue in Bloomington MN – site of the former Burger Brother's sporting goods store. What can we say, our customers know how to pick 'em!
This new store boasts 14,000-square feet of hard-working attitude – our biggest retail store yet and enough space to show our entire collection of innovative and problem-solving men's and women's workwear plus all the ingenious tools, gadgets, organizers, apothecary and useful specialty gear you need to get the job done.
And, just like you'd expect from Duluth Trading, this is no boring shopping experience. The Bloomington store features a railroad theme that commemorates the contribution rail transport has made to the history of Minnesota. Step inside and you can shop for gear among displays of rare railroad memorabilia from a bygone era. It's a truly rich experience no shopping mall can offer.
So hop the rails Bloomington. See, touch and try on Fire Hose® work pants, Longtail T® shirts and everything else in our store. Then load up on a boxcar full of Duluth trading work clothes!
Workwear & Clothing
in this Store
What are people saying about Bloomington, MN