Free Pickup In Store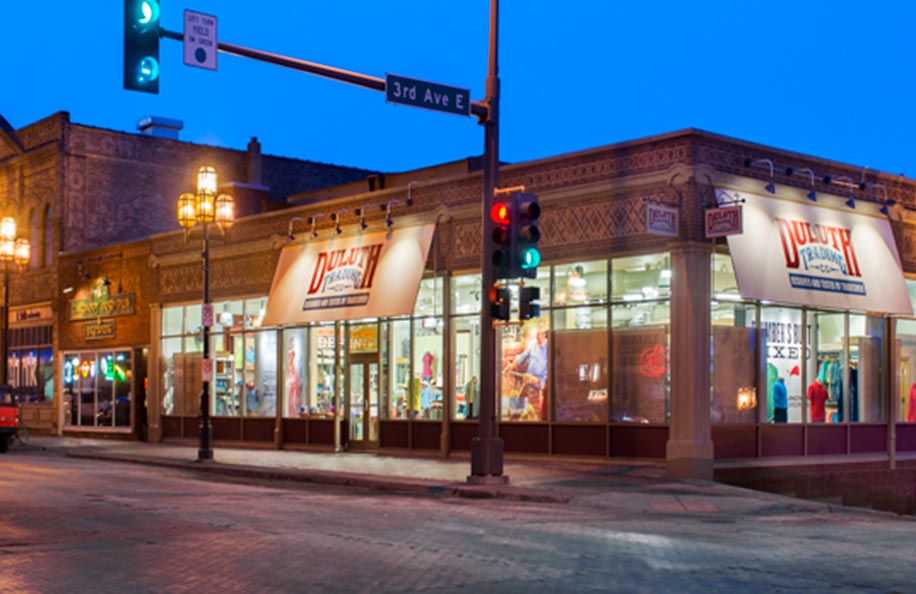 Our Duluth MN store is something very special – a return to our roots and the place that spawned the hardest working workwear brand in America!
It's been a few years since the company was headquartered on an old dredge barge down on the harbor, but while we've done some travelling around, we've paid homage to our roots in countless catalog covers and even developed products inspired by the hard work and tough winters that have made Duluth famous (or notorious, as the case may be).
So we're back and ready to get down to business with a new store downtown. The old Woodrush Building, built back in 1915 is a local landmark and boasts 8000 feet of space to bring our entire collection of innovative and problem-solving men's and Women's workwear plus all the ingenious tools, gadgets, organizers and apothecary and useful specialty gear you need to get the job done.
So sail down from the locks at Sault Ste Marie or head into town by road. See, touch and try on Fire Hose® Work Pants, Longtail T® Shirts and everything else in our store. Then load up and get the job done in comfort!
Workwear & Clothing
in this Store
What are people saying about Downtown Duluth, MN