Free Pickup In Store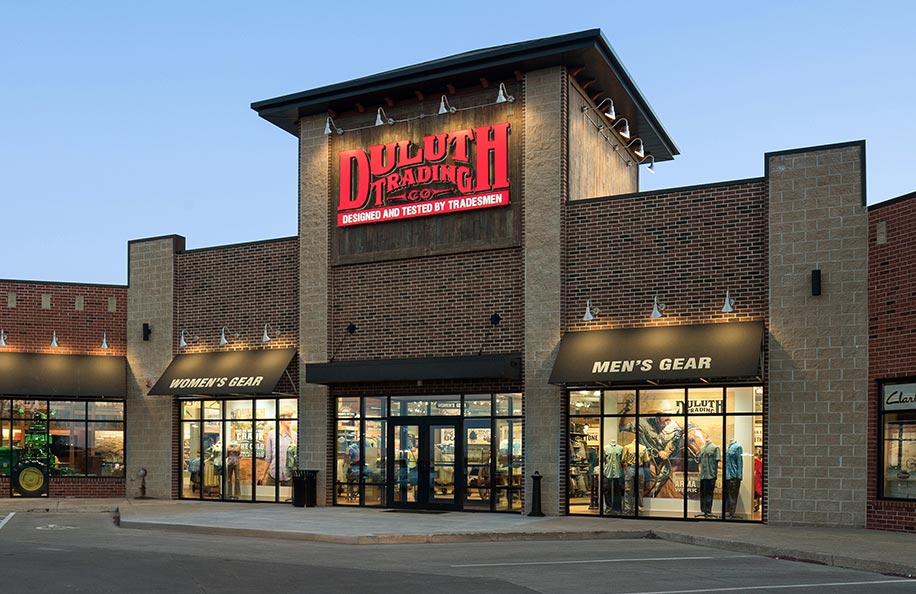 Small-town values and hardworking heritage are what Duluth Trading is all about.
So it might seem kind of funny that it's taken us this long to open a store in Iowa. But we've been laying the groundwork for a long time and now we're proud to open our very first Iowa location in Ankeny.
This can-do store is jam packed with 12,000 feet of hard-working character – enough space to showcase our best-selling and most innovative men's and women's workwear products plus the ingenious tools, gadgets, organizers, apothecary and useful specialty gear you need to get the job done.
But our smart gear isn't the only attraction at this store. Step inside and you experience the thrill of an old-time tractor exhibit featuring our one-of-a-kind "Exploded Tractor". This antique display deconstructs the tractor so you can see each piece in a 3D display that's like nothing you've ever seen. Plus loads of agricultural memorabilia from days gone by. When we say "a store like no other", we mean it!
So stop in today. See, touch and try on Fire Hose® Work Pants, Longtail T® Shirts and everything else in our store. Then get down to business with a little help from the hardest-working store in the business!
Workwear & Clothing
in this Store
What are people saying about Ankeny, IA