Free Pickup In Store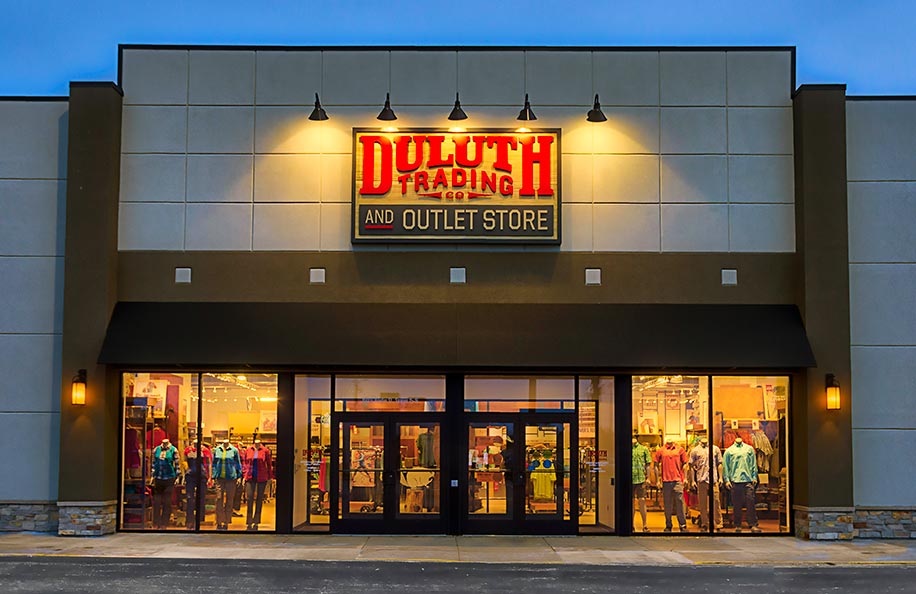 Our Oshkosh store gives you 2 ways to shop for the toughest, most innovative gear out there.
Once hailed as the Sawdust Capital of the World, Oshkosh is no stranger to hard-working fixers and futzers. Which is why we shed some sawdust ourselves and built a dazzling Duluth Trading store right off of Highway 41 at exit 117.
The Oshkosh location provides industrious folks with Duluth's innovative and problem-solving men's and women's workwear that famously pokes average squarely in the eye. Plus, it boasts truckloads of ingenious tools, gadgets, organizers, apothecary and useful specialty gear needed to get the job done right.
And, as if that's not enough hard-working value, this location also features a Duluth Trading Clearance Store in the same building, so you can scout the best deals on the most ingenious gear any time of the year.
So stop in today to shop the best deals around, and to see, touch and try on Fire Hose® Work Pants, Longtail T® Shirts and everything else in our store. Then get down to business with a little help from the hardest-working store in the business!
Workwear & Clothing
in this Store
What are people saying about Oshkosh, WI