Free Pickup In Store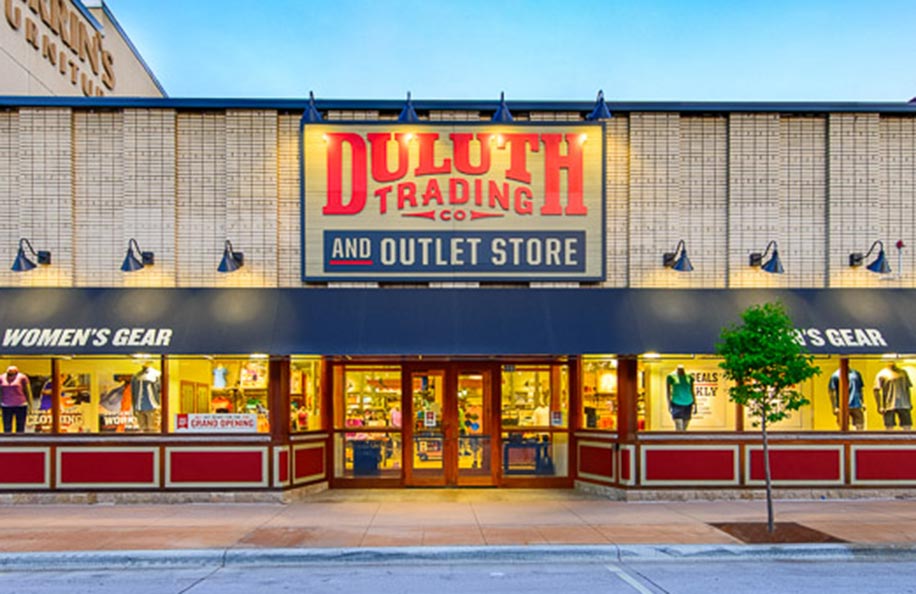 Shop for ingenious gear – and some of the best doggone deals we've got – right in Red Wing's historic downtown.
From pottery and bricks to barrels and boots, the industrious people of Red Wing have turned their hard work into an impressive collection of industries over the last century-and-a-half. Which is why so many Red Wing folks have been turning to Duluth Trading Ingenuity for a helping hand in the workwear department.
Our Red Wing store boasts enough space to showcase our innovative and problem-solving men's and women's workwear. Plus, it's got truckloads of ingenious tools, gadgets, organizers, apothecary and useful specialty gear you need to get the job done.
And, as if that's not enough hard-working value, this location also features a Duluth Trading Clearance Store in the same building, so you can scout the best deals on the most ingenious gear any time of the year.
So swing on in. See, touch and try on Fire Hose® Work Pants, our Longtail T® Shirt and everything else in our store. Or dig around for some great clearance deals. Then get down to business with a little help from the hardest-working store in the business!
Workwear & Clothing
in this Store
What are people saying about Red Wing, MN