Free Pickup In Store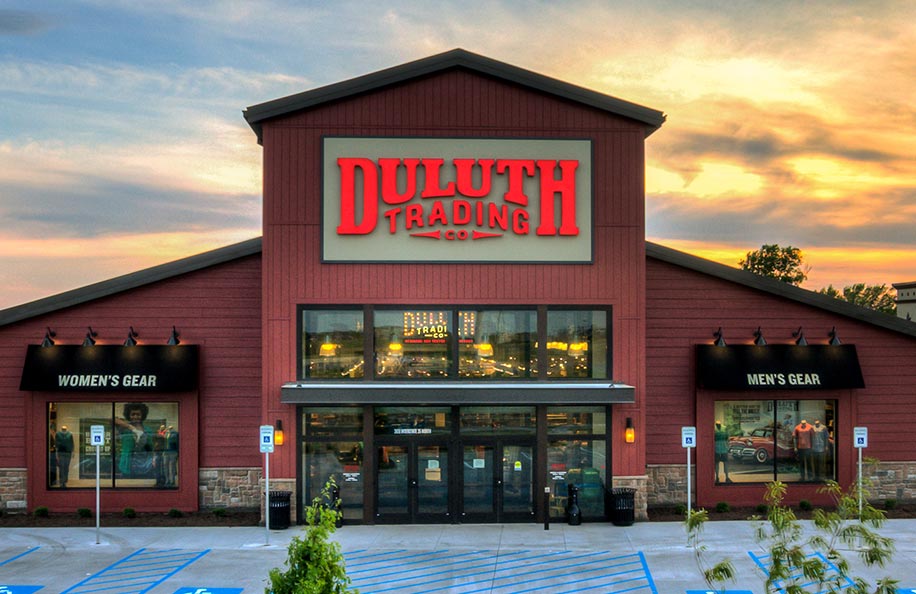 From the old stock yards of Ft. Worth and the cotton fields of Dallas to today's booming industry, the Dallas/Ft. Worth area has never been short of opportunity for those with the gumption to get the job done.
Which explains why so many folks around the area have come to appreciate the task-taming quality and challenge-beating durability of Duluth Trading products.
And now all that gear is ready and waiting right in town.
Our Duluth Trading Store, located off I-35 and Highway 380, boasts enough space to showcase our innovative and problem-solving men's and women's workwear. We've got ingenious tools, gadgets, organizers, apothecary and useful specialty gear you need to get the job done.
Plus, our Denton store is proud to be home to the brand new Danner Outpost. Since 1932, Danner has crafted footwear with purpose — for those who pioneer. Charles Danner came West to build the best boots loggers had ever known, and that renegade spirit proudly lives on in each pair of boots we make to this day. Whether you want to hike, work or simply walk around town, we've teamed up with Danner to create a unique shopping experience that'll get you one step closer to your next favorite pair of boots.
So stop in today. See, touch and try on Fire Hose® Work Pants, our Longtail T® Shirts and everything else in our store. Then get down to business with a little help from the hardest-working store in the business!
Workwear & Clothing
in this Store
What are people saying about Denton, TX