Free Pickup In Store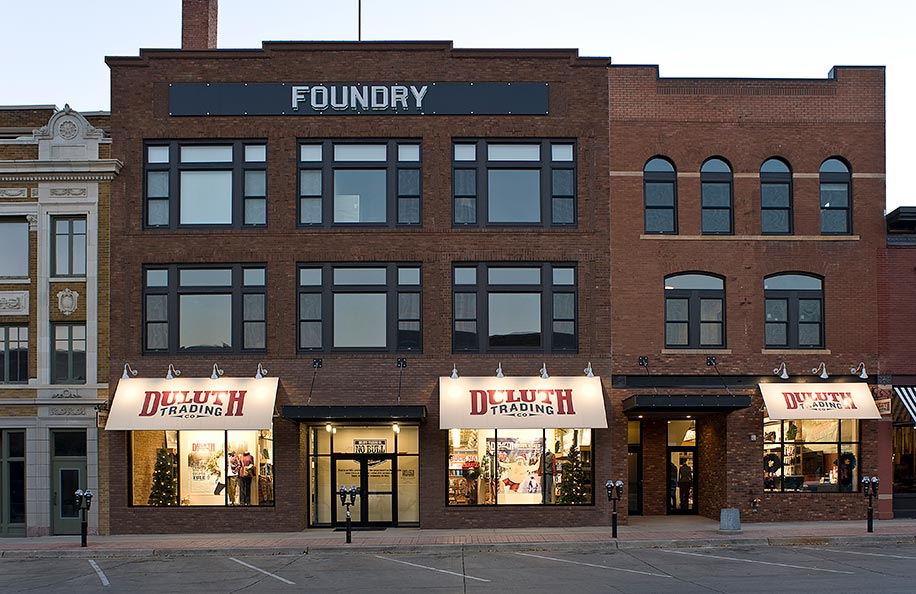 For over a century and a half, the hard-working folks around the falls of the Sioux river have quietly built one of the nicest and most prosperous towns in America.
And we figure after that many years of toil, some new workwear might be in order. Which is why we're proud to be bringing our innovative gear for men and women into the heart of down town Sioux Falls.
Located in a historic building on South Phillips Avenue, our new store boasts 7,000 feet of hardworking attitude – enough space to show our entire collection of innovative and problem-solving men's and women's workwear plus all the ingenious tools, gadgets, organizers, apothecary and useful specialty gear you need to get the job done.
So stop in today. See, touch and try on Fire Hose® Work Pants, Longtail T® Shirts and everything else in our store. Then get down to business with a little help from the hardest-working store in the business!
Workwear & Clothing
in this Store
What are people saying about Sioux Falls, SD