Free Pickup In Store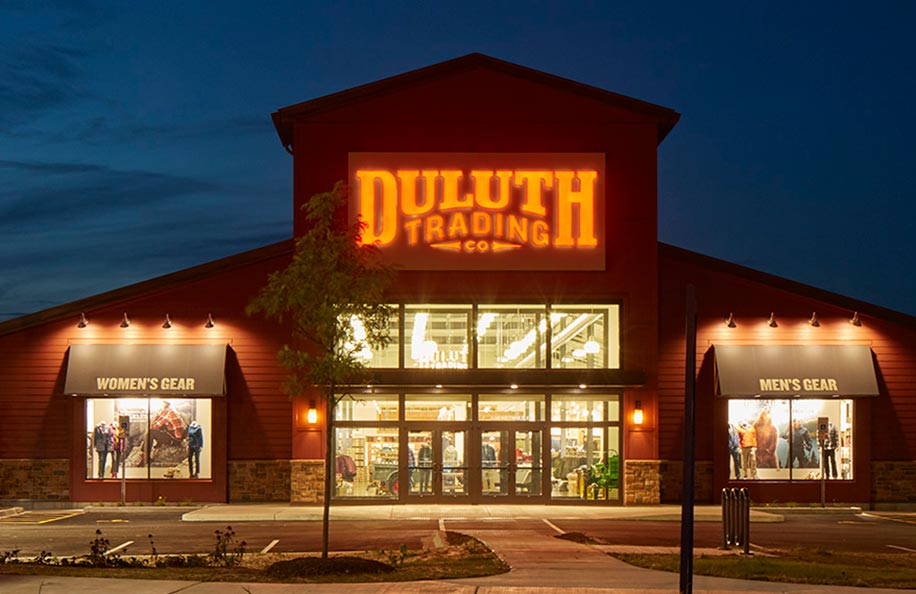 It seems only fitting that one of the first cities built from the ground up during in the bustling baby boom years of the 1950s should be the site of something very special for Duluth Trading – our very first purpose-built store building.
That's right, while other Duluth Trading stores have found a home in local landmark buildings, this store is our first chance to build the full story of Duluth ingenuity from the ground up.
Our Hoffman Estates store, located just off Interstate 90, boasts over 11,000 square feet of hardworking attitude – enough space to showcase our innovative and problem-solving men's and women's workwear plus the ingenious tools, gadgets, organizers, apothecary and useful specialty gear you need to get the job done.
Plus, our Hoffman Estates store is proud to be home to the brand new Danner Outpost. Since 1932, Danner has crafted footwear with purpose — for those who pioneer. Charles Danner came West to build the best boots loggers had ever known, and that renegade spirit proudly lives on in each pair of boots we make to this day. Whether you want to hike, work or simply walk around town, we've teamed up with Danner to create a unique shopping experience that'll get you one step closer to your next favorite pair of boots.
So stop in today. See, touch and try on Fire Hose® Work Pants, Longtail T® Shirts and everything else in our store. Then get down to business with a little help from the hardest-working store in the business!
Workwear & Clothing
in this Store
What are people saying about Hoffman Estates, IL